Time flies when the weather is nice. That's what the saying should be anyway. Spring is the best time of year in Texas, and it's always early and short-lived so we have to enjoy it while we can. Right now everything is green, the days are fairly mild, and the nights still have a little bit of a nip to them. The whole 10 day forecast is highs between 70-80. It's almost enough to forgive Texas for all the bullshit it pulls the rest of the year. Almost. Anyway, at the moment we've got good riding weather and happy horses and beautiful pastures. Plus, ya know, I'm ALWAYS in a better mood this time of year because it's breeding season and foaling season and there's nothing I love more than delving into bloodlines, picking stallions for the mares, and waiting for the babies to show up (Peyton is at 331 days today! Getting close…).
And in the spirit of the season, it's possible that WTW has acquired a new mare to add to the eventer-breeding string. My love for the sporty TB has rubbed off on Michelle, who's spent the winter deep diving into TB performance lines. For real, y'all should see all the notes she's gathered from the research she's done and competition results she's dug through, it's a literal book. But anyway, we've been keeping our eyes peeled for a really good quality mare to add, and indeed I feel like we've seen every TB mare on the internet at this point. Lots of cute ones but none that were quite right. We found a really lovely one a few weeks ago but were about an hour too late and another eventing breeder snapped her up before we did. Lesson learned.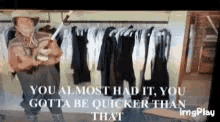 And then earlier this week we came upon this one in Arizona (much closer than Delaware, at least!).
She's 8 years old and still racing on remarkably clean legs – selling point #1. When she decided she wanted to be fast, she was, but unfortunately that only happened once, in a turf race. Otherwise she's seemed delighted to toodle along mid-pack. She's reported to have a good temperament, is a nice middling size around 16h, has a great gallop, nice uphill balance, and the right kind of conformation to breed to warmbloods for sporthorses. Plus, like… look at them airplane ears. She also really ticked the pedigree checkbox – we were looking for a pretty specific handful of lines, and hers are well-suited for our purpose. Lonhro mares are hard to find and tend to go quick, his offpsring have great canters, are smart, super athletic, and forward-thinking but not idiots. Broken Vow has made a lot of super sporty ones too, and of course Lyphard and Riverman on the bottom. Definitely a nice pedigree for sport.
The discussions about who to breed her to first have already been flying, complicated a bit by the fact that a lot of frozen semen brokers are sold out and awaiting delayed shipments. Frustrating, but we've got a lot of good options still, so we'll see where we settle. I'm pretty excited to have another really nice TB mare in the crew.
Along the same breeding lines, I had intended to do an In The Blood post for Carolina 4*S but I was just too busy with other stuff this week to get it done. The good news is that they have the live stream at least (granted it's behind the H&C paid firewall) so let the stalking begin. Poor Mason was a bit wired yesterday in the dressage and had a hard time – not the only one with that problem – but Carolina isn't a dressage contest so we'll see how things go. I keep hearing about a new Normandy Bank on the course that's supposed to be pretty gnarly so hopefully we'll get to see it on the live stream.
Also a big shout out to Event Entries for a really cool new feature that some of their events have. See the little blue i bubbles next to the horse's name? Some events are actually showing breeding information right there in the results! Not a ton of them yet, but some, and a lot of it is incomplete since the USEA data is as well, but it's definitely a step in the right direction. This screenshot is from the Ocala results. I LOVE this feature. They also show all the individual dressage marks, which fences they have rails at, and which jumps they have issues with on XC. Really cool data to poke through if you haven't seen it yet.
Last but not least, Riding Warehouse and Better Dressage Scores have teamed up to offer an online horse show, with all proceeds benefitting the Optimum Youth Equestrian Scholarship. It's open to USDF tests, USEA tests, and Western Dressage tests, so something for everybody. Entries aren't due until April 8 so you've got some time to get your tests videoed and submitted!
Have a good weekend, everybody!