Well that was an interesting first week of 2021. So far it's definitely starting to feel more like 2020 The Sequel.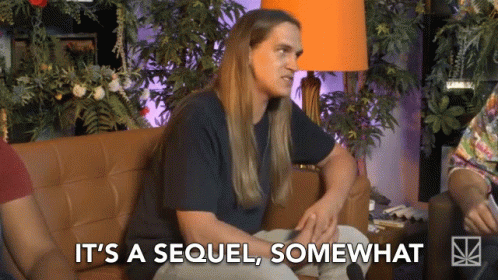 I have zero brain power left at this point, so instead of trying to pull a post out of my butt that won't make any of us happy, I wanted to repost an article I saw this week that I thought was extra worthy of sharing.
Five Training Philosophies for Young Event Horses
It's rare that I agree with an entire article on a subject like this, but this one managed to do it. I had a lot of YES happening while I was reading it.
Certainly a million times better than the article a couple weeks ago that I refuse to link to that said (at least before someone went back and edited, which was after I got screenshots) that all horses should be started over fences with: a standing martingale so that they can't hit you in the face when (when, not if) they resist, a "firm"-fitting flash noseband (because drop nosebands "can't control the jaw" and a simple cavesson "isn't enough noseband for a horse that gallops across the countryside", and rubber reins (of which women need thinner ones for their small lady hands – clearly he hasn't met me, I wear a size 8.5 glove). I'm still hardcore glitching over that one. Not over it. Utter load of complete garbage. I hope no one actually took advice from it, JFC.
But the article I've linked to above is actually a really good one IMO – it's solid advice and good info for anyone with a young horse or a re-start, really, no matter the age or discipline.
Also have to give a shout out to Practical Horseman magazine. It's been YEARS since I got any print magazines (well except the magazines that come with USEA and USEF memberships) and even longer since I've read a Practical Horseman. PH was one of the first print publications to come out with a strong stance in favor of increasing diversity in the equestrian world, and dedicating themselves to do better to further said cause. Because some folks are garbage, that statement brought PH a lot of heat and people declaring that they wouldn't be renewing. I wanted to support their efforts and counteract some of the negative backlash so I bought a year subscription (it was only $15, why not), and while I'm only two issues in, so far I'm relatively impressed with the content. There are at least a few articles in each that have been worth the read. Now we just have to see how/if they stick to their diversity pledge.
Read anything this week that deserves a shout? Drop a link in a comment. We could all use a little distraction I think.