Yesterday kicked off the annual USEA convention (virtual this year, although I've always watched online anyway) and the first session right out of the gate was one of my favorites – RULES! Coming changes, rule change proposals, all that good stuff. It's not that I like having lots of rules per se, it's more that I really like knowing and understanding them. Who has actually read the rule book cover to cover? (me. it was me.)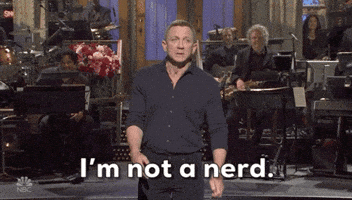 Anyway, like I said the Rules discussion is really interesting, and it never fails to give me some thinking points. This time the one that stuck with me was the proposal that, at shows where stadium happens before cross country, IF a horse and rider have 5 or more rails it equals automatic Retirement and they are not allowed to run XC (applied at Training level and above). Reason being that they have seen a correlation between a high number of rails and cross country falls. They didn't provide said correlation data in that discussion, so I don't know if it's a tiny correlation or a large one, or how consistent it is, or how far back this data goes, or what it looks like at each level. Interestingly enough they DID say that while they saw a correlation at 4 rails and 5 rails, once you got to 6 rails and above there did NOT seem to be a correlation between the rails and the XC fall rate. That part just raised more questions for me.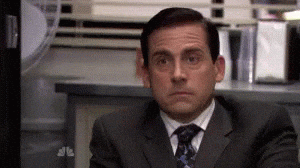 I've gone back and forth on my thoughts about this. As the owner of a horse who does not give a flying F how many rails he pulls but is an exceptionally good and safe XC horse, my knee jerk reaction was no. Granted, he's never pulled 5 or more rails (but we have pulled 4 rails a couple times) so this never would have impacted us anyway. Unless of course I found myself riding around with the thought in my head of "OH NO WE CAN'T HAVE ANY MORE RAILS" and then I massively choked and murdered the whole rest of the course. Which is entirely possible.
But I can also easily sit here and think of several upper level horses who pull lots of rails but are some of the best XC horses I've ever seen. Quick and safe and smart on XC, but tap their way around stadium because they know the difference (ironically – or not – most of the ones I'm thinking of are Irish or TB). One in particular locally… if they R'd him every time he had 5 or more rails, he'd rarely make it to XC. He doesn't plow through them, he just taps every single one and it's a matter of how many stay in the cups. That horse is a BEAST on cross country though.
On the other hand, I definitely don't think that exceptions should guide rulemaking, especially in regards to safety. So if there really IS a significant correlation, and if 5+ rails equaling retirement WOULD prevent accidents in a large number of cases… it's hard to argue with that.
Back on the other side of the coin, I have some concerns about the ripple effect a rule like this would have, on the horses and industry and the sport. For the horses: are the less careful ones suddenly going to find themselves out of work and unwanted? What happens to them? For the industry: is it going to become completely impossible to sell horses that consistently have 2 or more rails on their record, no matter how good they are on XC? Does this mean that people could be more likely to resort to shady tactics behind closed doors in an effort to make horses jump more cleanly? For the sport: is this going to sway a heavier emphasis toward people buying horses that are more careful jumpers (much as how the FEI scoring that made dressage more influential had an impact on the types of horses that were being sought out)? Because carefulness is definitely not always a safe quality to have in a cross country horse. If we end up inadvertently swinging the pendulum that direction, could we actually inadvertently make the fall rate higher and the sport more dangerous?
I guess a lot of my opinion hinges on the details within that correlation data, but I'd love to hear more pros/cons discussion too.
There is another proposal to increase the number of MER's required to move up the levels, which I am 100% wholeheartedly in support of. I've always thought the current MER's were quite easy to meet as-is, and I think asking people to do more shows at their current level before moving up is reasonable. MER's cover a particular number of rails in stadium as well, so even by this rule alone, horses who pull a lot of rails would take longer to achieve their MER's and thus be forced to move up more slowly. They just wouldn't be forced to retire from the competition.
What are your thoughts on this one? Other potential pros and cons that you can see within this proposal?