Presto is sooooooo close to being a big boy. Well… in stature he's already got it covered, but I mean in age. Four years old is tantalizingly close. And while in the realm of the riding horse 4 years old is the babiest of babies, in the baby horse world, it's graduation age. Like "welcome to real life, you're an adult!".  I'm trying not to get too excited about it because in reality he's not even 3 1/2 yet and I know the next 7 months until he's officially FOUR are going to drag, but still.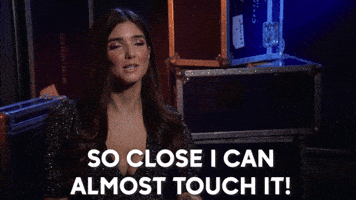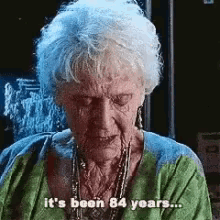 And I will say this, if all the covidiots rambling about their freedumb end up ruining my horse's 4yo year by getting everything cancelled again, I might consider a career change to assassin. If I don't get me some Coconino next year, heads are gonna roll.
But I'm living in the land of happiness and denial, and pretending that 2021 will be totally fine, and Presto will get to go to some horse shows. Just… give me this. So when the video of Henry demolishing an oatmeal cream pie won an Instagram contest that garnered us a Halter Ego gift card, it took me about .5 seconds to decide what to get. 
Look, I gave away two other bridles, stop judging me. Also, it's SO PRETTY.
See, I figured that most likely Presto will spend his first year doing the dressage in jump tack, because that tends to be easier, but all of my brown bridles are either bitless or figure 8's or partly green or too small for this beast's noggin. So I wanted to get him a pretty brown bridle. When I saw the Olympia, I knew it was the one. I loves me a chonky noseband with slightly darker padding. THIS was a big boy bridle, for sure.
I did take the standard browband (brown with clear crystals) off and put his spikey Dark Jewel Designs browband on it though. There is nothing that says PRESTO more than that browband and I'm just as obsessed with it as I was when I got it. I ordered the bridle with stainless hardware specifically so that it would match his spikes. It pleases me deeply. Gorgeous bridle, badass browband… it just works. I've decided that the overall look is called "Posh Punk". Posh bridle, punk browband.
I'll review the bridle at some point eventually. It occurs to me that I need to do like one big bridle review post because I don't think I said much about most of them… at least not Presto's QHP or Henry's La Cense, the other two latest additions. I did take a picture of the Halter Ego bridle next to my PS of Sweden hackamore, so you could see color and leather comparison.
He will probably mostly wear his green QHP bridle at home though, that's his designated schooling bridle, and we'll keep the Halter Ego nice for special occasions. Presto tends to scratch or break anything you put on or near his head, and I'd hate to have to strangle him with his pretty new bridle.
While Presto has been getting fancy big boy things, I've remained unable to stop dyeing my riding clothes. There isn't much left that I haven't gotten to yet. But I did have a couple that I'd already done and wanted to change, one of which being the light blue shirt that I'd dyed with RIT. It was fine, but not as good as the ones I'd dyed with Jacquard (RIT's pigmentation is weak sauce in comparison), and I kind of wanted to play around with some dye techniques. 
My original idea was to do an ombre, and I had a plan of action all figured out and everything. I wanted to go from a pale blue down to a deep, more french blue, so I bought some navy dye. I got my water ready, put just a little bit of the powder in to start with (like… not even half a tablespoon), and got ready to do the first dunk. The plan was to start with lighter colored dye water, dunk the whole thing, add a little more pigment to the dye water, dunk 2/3, add a little more pigment, dunk the bottom third. 
But as I was standing there, about to wet the shirt and then lower it into the pot, I was like… hmmm… I wonder…
Originally I would have loved to tie-dye one, but this fabric and the way it needs to be dyed doesn't really lend itself well to that technique. But I wondered what would happen if I just balled the dang thing up, got it partially wet, and then dunked it quickly in the dye water. Would that give me the splotchy look?
Figured it was worth a try, if it didn't work or I hated it, I could always go back to my original ombre idea. So I balled it up, ran it under the faucet, and then dropped it into the pot. I gave the ball of fabric one little swishy stir and then quickly fished it back out with my tongs. It was in there for all of maaaaybe 8 seconds at most. 
It has almost a stonewashed look, and I kinda dig it. It's not tie-dye, but in the same realm. I think it's neat, and unique anyway. You can buy an ombre shirt, but I haven't seen one like this. I went ahead and washed it and waited for it to try before I decided for sure.
In the meantime, I still had a pot full of dye water that had been barely used. Seemed like kind of a waste. So off I went into my closet, looking for something else that might want to be blue. Then I spotted my Kerrit's Ice Fill tights, which were "navy" but a brighter/lighter tone than I prefer. I checked the tag and they are indeed mostly nylon, so I went back to my pot, added a little more pigment, and in went the tights. I was hoping I could get them to a nice deep navy. Twenty minutes later I pulled them out, washed them, waited for them to dry, and voila!
It worked really well, they're a much deeper navy now. Which is good to know, because I do like the Ice Fil tights, but Kerrit's has some absolutely god awful heinous color choices. Turns out they can be quite easily changed.
I still have most of the jar of navy pigment left, plus most of the jar of the pink I used for the dusty pink shirt. And some green coming, so I can try to fix that hideous bright turquoise that I did and hate. But I'm out of riding clothes to dye at this point. Which is sad, because it's kind of fun. Who knew this would be such a slippery slope…