There seems to be something about airing ones frustrations to the world that somehow makes a difference. As you already know, my Pivo finally came last week, but so did  everything else I'd been waiting on.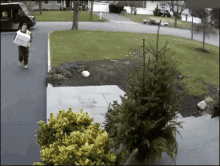 So the PSoS/Horselet fiasco, which has consumed far too much of my time and probably done terrible things to my blood pressure, is finally resolved. I think so, anyway. After the Swedish UPS rep telling me last week that the package had been delivered to me (it hadn't, it was delivered to a UPS warehouse in Kansas City) he completely ghosted me and never responded again. But PSoS did get back to me and when I showed them what had happened, they just gave up on getting UPS to fix this and sent me a whole new package. Two days later I had my quarter sheet from Sweden, no problems at all, and they tossed in some leather cleaner as an apology for all the trouble (and, to be fair, they were quite apologetic via email too).
As for the original package… who knows. Guess it's just gonna be lost in a warehouse in Kansas City forever? That makes me sad to think about. Maybe someday they'll figure it out. I was concerned that since that original package hadn't really been resolved that UPS would somehow still try to keep me on the hook for the freight fees associated with it, but as of right now nothing is showing as due on my account anymore. I will probably lose my last shred of sanity if UPS tries to collect from me again.
So the summary of that story? PSoS/Horselet made an honest mistake, kinda took a long time to figure it out, UPS was absolutely useless in helping resolve it which made it take even longer, but PSoS made it right in the end. Knowing what happened and that they've fixed it, I would order from Horselet again in the future. UPS, however, stays on my shit list.
The Smartpak box also arrived, so now the only outstanding thing I have left is the mega-super-backordered bitless bridle that I ordered 3 months ago and have no idea when I'll actually get it. That's a supply chain issue with the  manufacturer, so it's not as frustrating to me as one that's trapped in shipping purgatory or something that's marked as in stock taking over a week to leave the warehouse.
I also wanted to update and say that I've FINALLY found some tights that I love, thanks to y'all. After many tries (like… eight?) and several that were aaaalmost right but not quite it, I took the recommendation of a few readers who recommended the Ariat Eos tights on my last post. I was a little grumpy about spending that much on tights, but… damn y'all were right these are perfect. Perfect fit, perfect fabric, lots of pockets, love the waistband, so comfortable, they're exactly what I was looking for.
The only bummer is that the colors are kind of limited, and RW only carries two of the colors. I opted for gray since I don't really like the red stitching on the navy "team" color. I emailed them a couple days ago to see if they could special order the black camo ones for me, because those are straight fire, but haven't heard back yet. Fingers crossed. I'd like to get one or two more pair of those and sell all the rest of the tights I tried and didn't love. The search is over. Ariat please make these in more colors (like hunter green and burgundy specifically? K thanks.).
It's kind of a nice feeling to not have any packages in weird shipping limbo for the first time in a while. First world problems, I know. All's well that ends well? Now that I'm officially out of distractions and excuses maybe I can finally finish Presto's April/May vlog today…