In this case I mean lame as in physically, not in the uncool/boring way, although I suppose both could apply. I sprained the shit out of my ankle on Sunday, one of the times I slid down from Presto when I was laying over his back. Ok yeah, that definitely qualifies for both definitions of lame.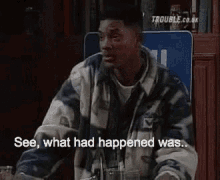 Because Presto is pretty big, I was using the mounting block to stand on. I would put my foot in the stirrup, stand up, lay across him, and then slide back down to the mounting block to repeat. Except one time he shifted his weight just enough to change my trajectory, and instead of coming down on the step of the mounting block, I came down right on the edge, rolling the crap out of my left ankle hard enough to where I felt something pop. I stood there bent over for a few seconds, sucking air in through my teeth, waiting for the pain to pass. It didn't. So then I decided to walk it off, going back in the barn to grab something, and coming back out. It did not walk off. It hurt like a bitch. I've sprained my ankle before, many times, but nothing like that.
By the time I was done with Presto and put him away, I could feel it swelling in my boot. I have broken enough bones to know what that feels like, and I definitely didn't think it was broken, but there was no doubt I'd done a real number on the soft tissue. By the time I got home I was barely weight-bearing, and spent the evening icing and elevating. I'm the absolute worst when it comes to my own injuries and tend to just ignore them and power through, but this one was not ignorable.
It hurt bad enough by the next morning to where I strongly considered going to the doctor. Which, if you know me, is pretty telling. I tend to have a No Doctors policy unless there's an alarming amount of gushing blood or a bone sticking out. Which is really ironic considering how many times a year the vet sees my horses, but alas let's not pause long enough to psychoanalyze that. As an example, when a horse landed on top of me at a show and I broke my elbow, I loaded up my trailer, loaded up the horse, drove 3 hours home, and then still had to be dragged to the ER. Where they took 5 hours to do absolutely nothing useful, btw, besides give me a sling and prescription for codeine, neither of which I used.
So instead I watched some youtube videos on diagnosing and caring for severe ankle sprains, my dad and my coworker loaded me up with a brace, wraps, crutches, and NSAIDs, and I decided to be smart and rest it. Mostly because we're supposed to go to Louisiana this weekend to XC school and I've never gotten to XC school at this place before and I REALLY wanna go, so I'll be damned if this ankle isn't better enough by then. In what is an exceedingly rare move for me, I took two days off from the barn. In a row. Like… I didn't go at all.
It was awful.
By yesterday I couldn't take it anymore, and the ankle has improved enough to where I can limp around without too much trouble (albeit infuriating slooooowwwlllly). I decided to just get on and do some bareback dressage, to give the ankle another day before I put it back in a stirrup.
The hardest part was getting on. Even from the big mounting block, I forgot how much I still need my left foot. Eventually I just launched myself at Henry, clinging to him like a spider monkey to shift up to his back. I almost lost my left shoe on the process, which doesn't really go on all the way with my brace and wrap, so I decided to just ditch it at the mounting block. Real Pony Club approved, y'all. Real Pony Club Approved.
But we did manage to get a short dressage ride in, and Henry was pretty good. Really spooky, he teleported so hard and fast that he almost left me suspended in midair a few times, but otherwise good. No problem with the ankle. To dismount I sidled up to the mounting block again, swung my right leg across the front and slid down facing outward. That was the easiest part. All the walking around the barn, carrying stuff back and forth… that was the harder part. Mobility is not my strong suit at the moment.
It's a bit better today, as it's been a bit better every day this week. Still definitely have a pronounced limp, but the stabbing, take-your-breath-away pain of the first two days is gone. Now pretty much my entire lower leg is just really sore. Also my toes are still a bit sausage-like, which I'm not a big fan of.  But mostly it's just super annoying how long it takes me to walk anywhere. Today I'll keep it wrapped and put it back in my boot and we'll see how things go. I think it'll be fine enough.
The moral of this story? Mounting blocks are dangerous, y'all. Don't trust them.