Show season is officially upon us, with our first show only 2 1/2 weeks away! Okay, yeah you're right, we showed in December and February, but I mean like… recognized shows. Not off season. And now there's one like every two weeks, so it's more exciting. But anyway.
In the off season I always do a little bit of an inventory of what I have and what I might need, as far as equipment and supplies. What things need replacing, which things did I really like last season, which things did I not like and need to switch up, and is there anything I want to upgrade. That's mostly a "wants" list, which means I may or may not actually get anything on that said list, but it also includes basics like stud-related stuff, poultice, hoof pack, etc. I did have a bit of a splurge moment after Christmas with my Riding Warehouse gift cards, ordering a couple of my standout favorite items from 2018: another AA Motionlite coat (this time in green) and another pair of white Horze Grand Prix breeches. I love them and regret nothing.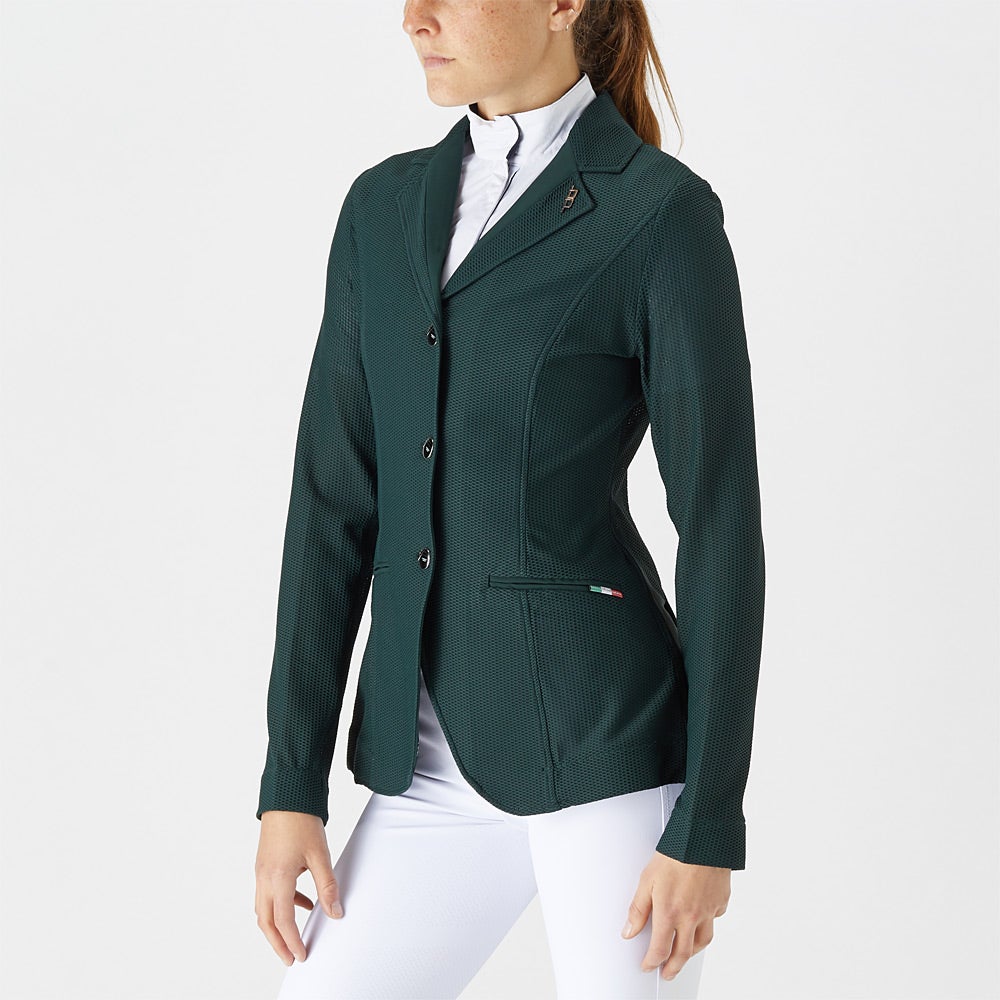 I also already restocked my essentials, buying a buttload of stud plugs when we were in Ocala because I found them cheap, and then of course I had already tossed in more Magic Cushion and poultice with my Black Friday order. Over the past 6 months I've got a great bit for Henry, a really nice skull cap, and a new XC vest. I'm good to go on necessities, I think, and all of the real essentials or more important items are taken care of.
But of course that hasn't stopped me from perusing RW (embarrassingly often, honestly), adding things to my Wish List (whichever one of you evil temptresses at RW came up with that Wish List feature, I am giving you the stink eye!). So what's on my Wish List right now, at the cusp of show season? Let's start small and work our way up, so that I look perhaps slightly less crazy.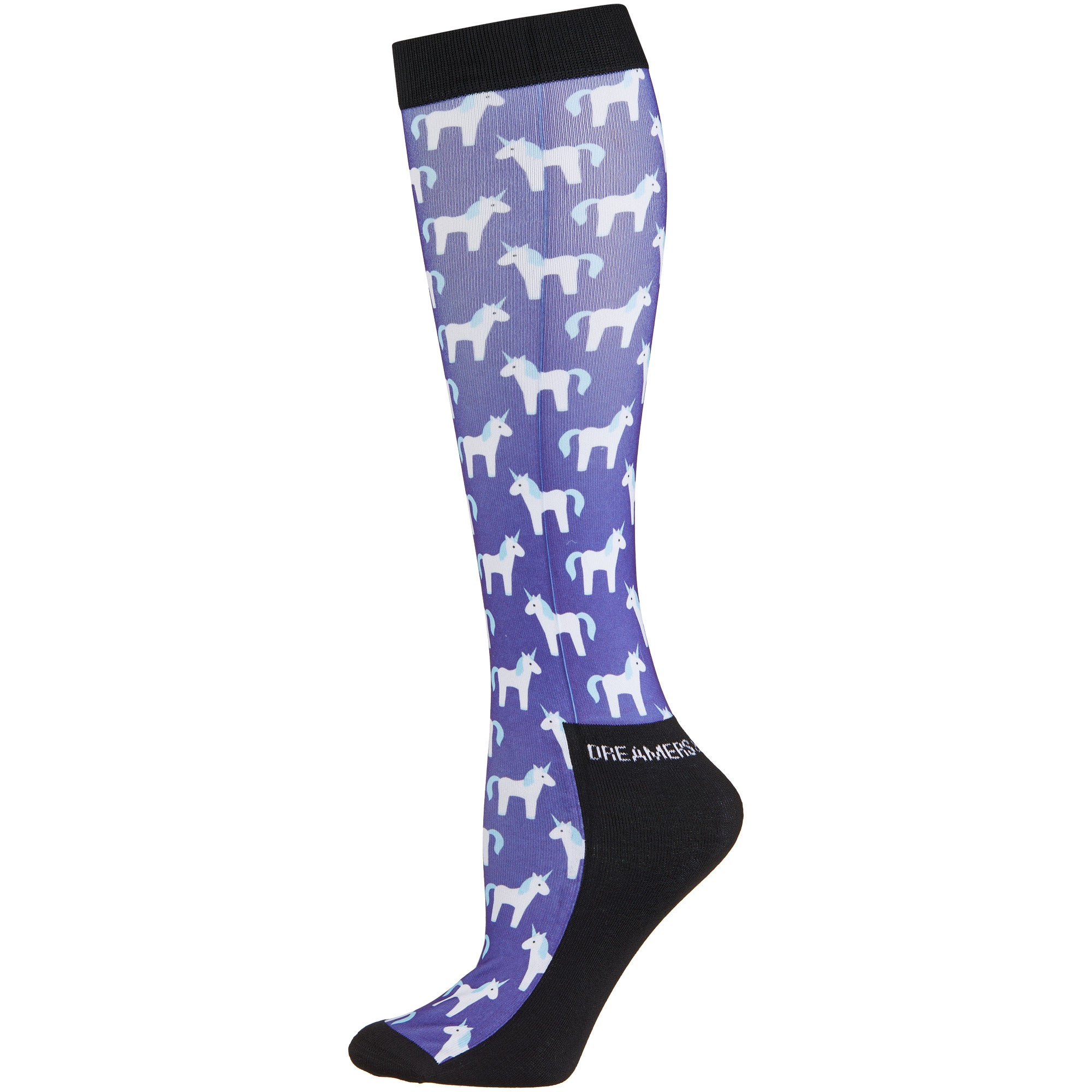 RW started carrying Dreamers and Schemers socks last year, which is both dangerous and amazing. Dangerous because boy do I ever love to collect socks, and D&S are my favorite, but also amazing because they are way cheaper at RW than they are elsewhere. Those purple unicorn ones have come dangerously close to ending up my cart a couple times already. It'll probably happen sooner or later, let's be real. I've already got a pair of socks that I wear for XC every time, but maybe they could be my new dressage day socks?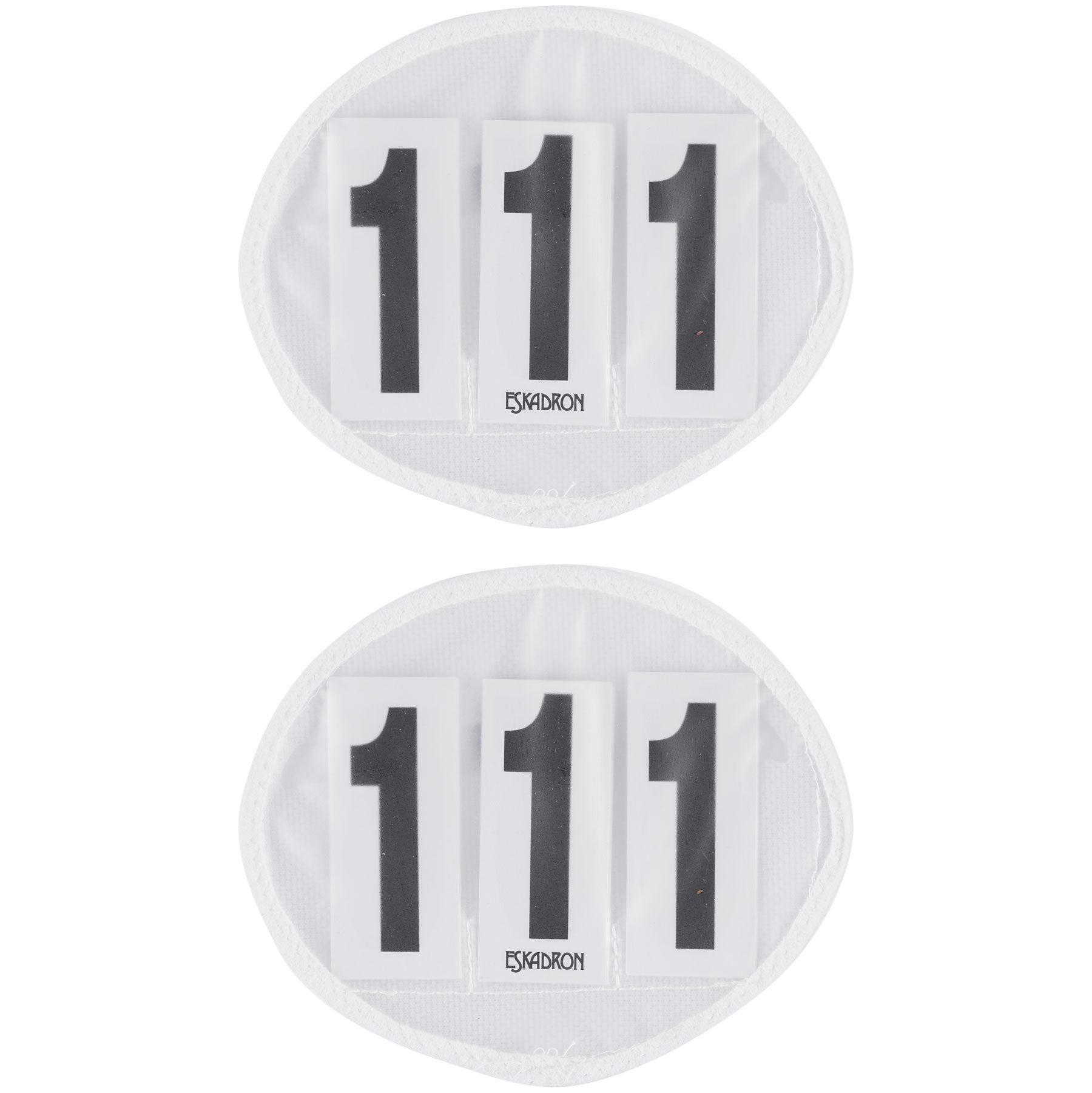 I am kind of a bridle-number hater, to be honest, but I also hate tearing off or trying to smoosh down the little metal hook and pin the number to the pad. It looks kinda ghetto, at least when I do it. So this set of number holders from Eskadron is appealing, where you can either sew or pin the backing to your pad and swap the numbers out. It comes in a set of two, so you could put one on each side if you wanted, or just have an extra (one for your dressage pad, one for your SJ pad?), and it's only $15. Then the bridle number could just live on your halter and the need for a duct tape number is gone, too. Interesting… very interesting…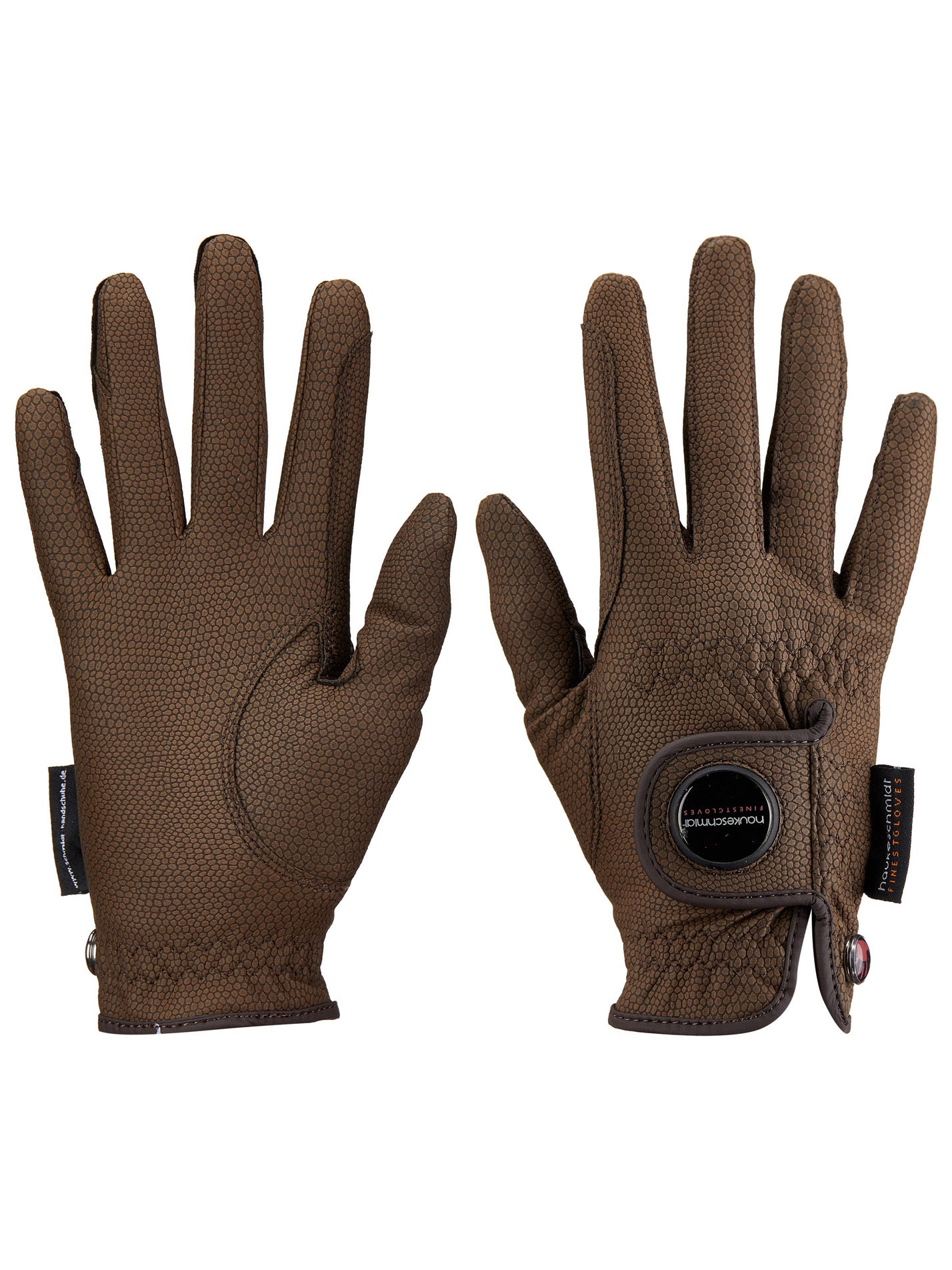 I have been a Roeckl devotee for a long time, rarely straying outside of the box. Well okay I tried to stray into cheaper SSG-land a couple times and quickly came running back. I haven't yet felt rich enough to stray into Samshield-land. But I'm really loving the Heritage Pro-Flow gloves that I picked up totally on a whim in Ocala – they're SO breathable, which is good when you have super sweaty gross hands like I do. For half the price of Roeckl's, I'm quite pleased. Is it actually possible that I can like other brands? So now I'm eyeballing this new brand that RW added recently, Haukeschmidt. They look really similar to my beloved Roeckl's, have lots of colors, and are cheaper. Maybe when it's time to replace my brown pair I'll branch out and compare?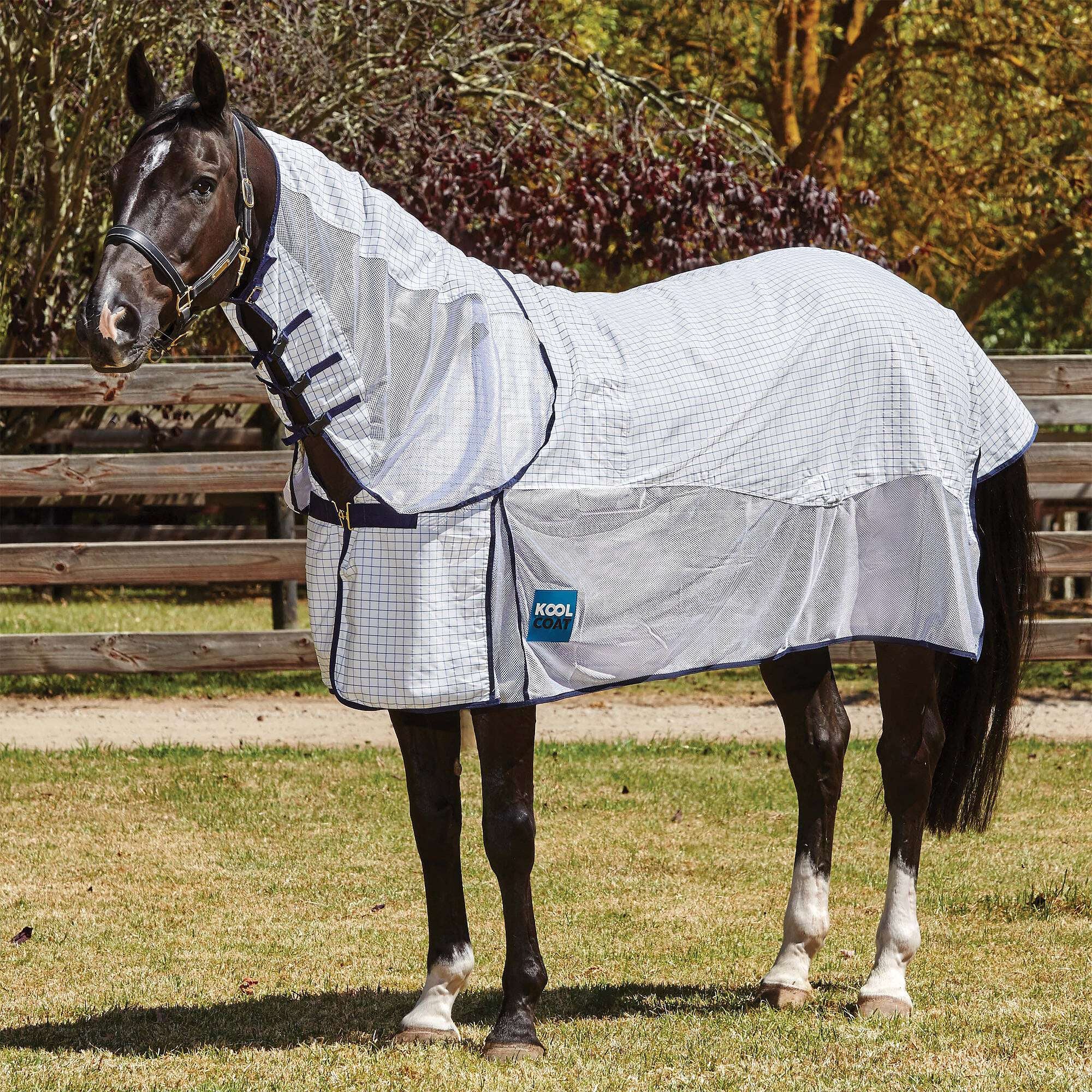 Kool Coat's are definitely the most popular thing around here for keeping a horse clean while it's in the stall at shows. Lots of coverage, but really lightweight and breathable. It also has UV protection, if you lived in a place that was not as hot as the surface of the sun, thus requiring them to be inside during the day in the summer. Henry has a lot of clothes, but he doesn't have one of these. It's basically a scrim sheet on steroids. I have to admit, it would kind of be nice to have something to throw on him at shows between phases so he didn't get covered in dust or shavings or pee (especially his mane, HOW IS IT EVEN POSSIBLE to get bits of shavings and hay stuck in his braids just from standing in his stall???), and I know these have good airflow and are good quality.
Side note, have y'all seen the new rubber ducky fly sheet from Weatherbeeta? God I wish horses could wear fly sheets here, Presto would own that thing in a HOT MINUTE.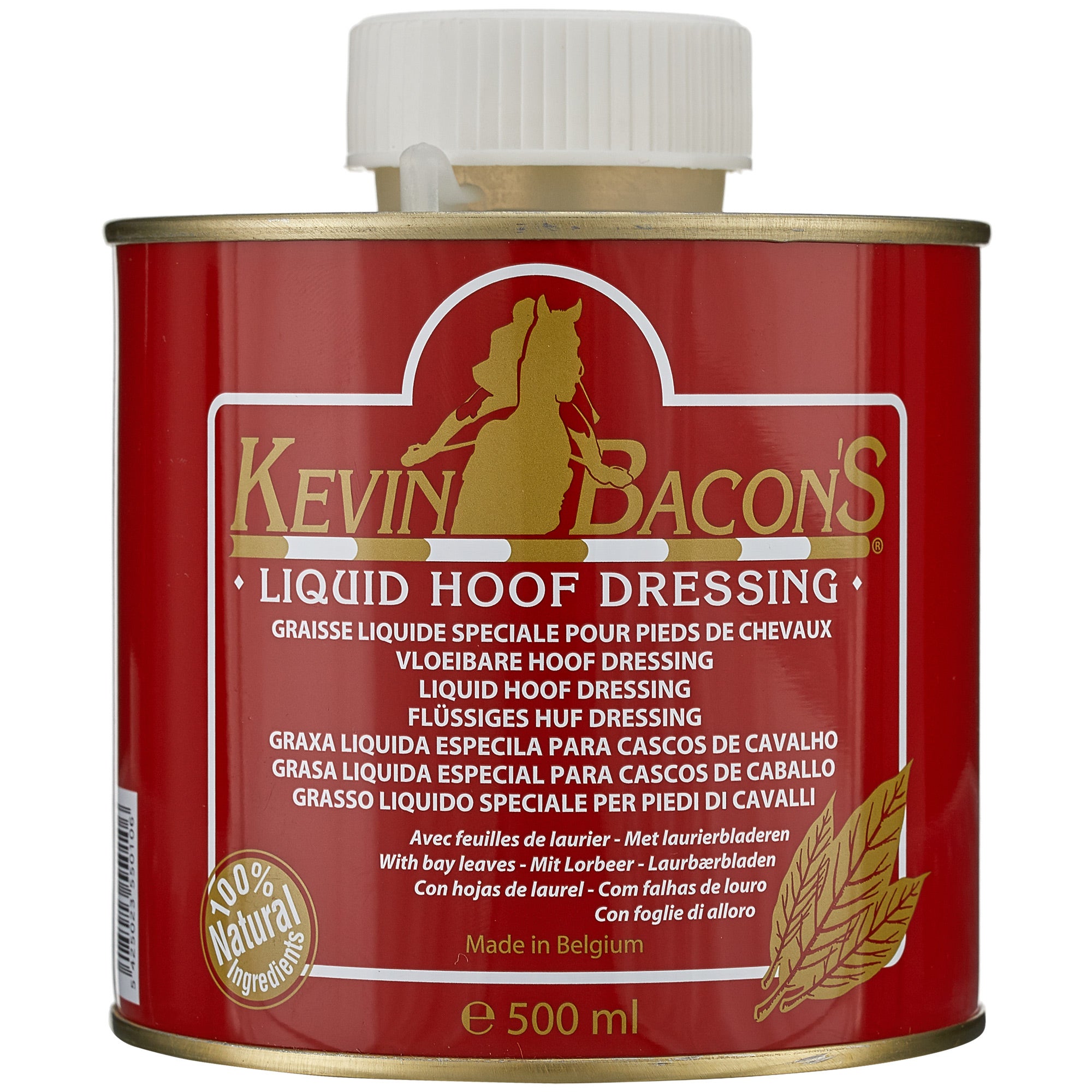 I managed to lose my container of Fiebing's hoof dressing at one of Presto's shows last year. That container had to be at least 10 years old, so I guess I was overdue for an upgrade. The Kevin Bacon line is another relatively new addition to the RW lineup, but the barn I worked at forever ago used this brand a lot, and I loved it, but it can be really hard to find, especially for a good price. Maybe I'm an irresponsible human that accidentally lost my Fiebing's for a reason? I think it might be time for a new replacement.
Doing pretty well so far right? Look at all these relatively low-ticket items! Yeah well…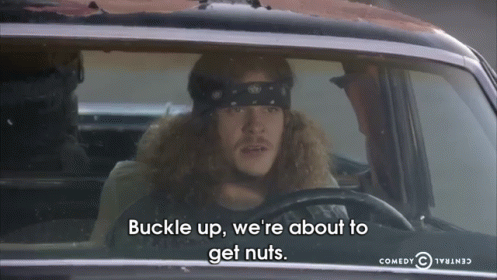 Don't act surprised, you knew it wasn't going to last.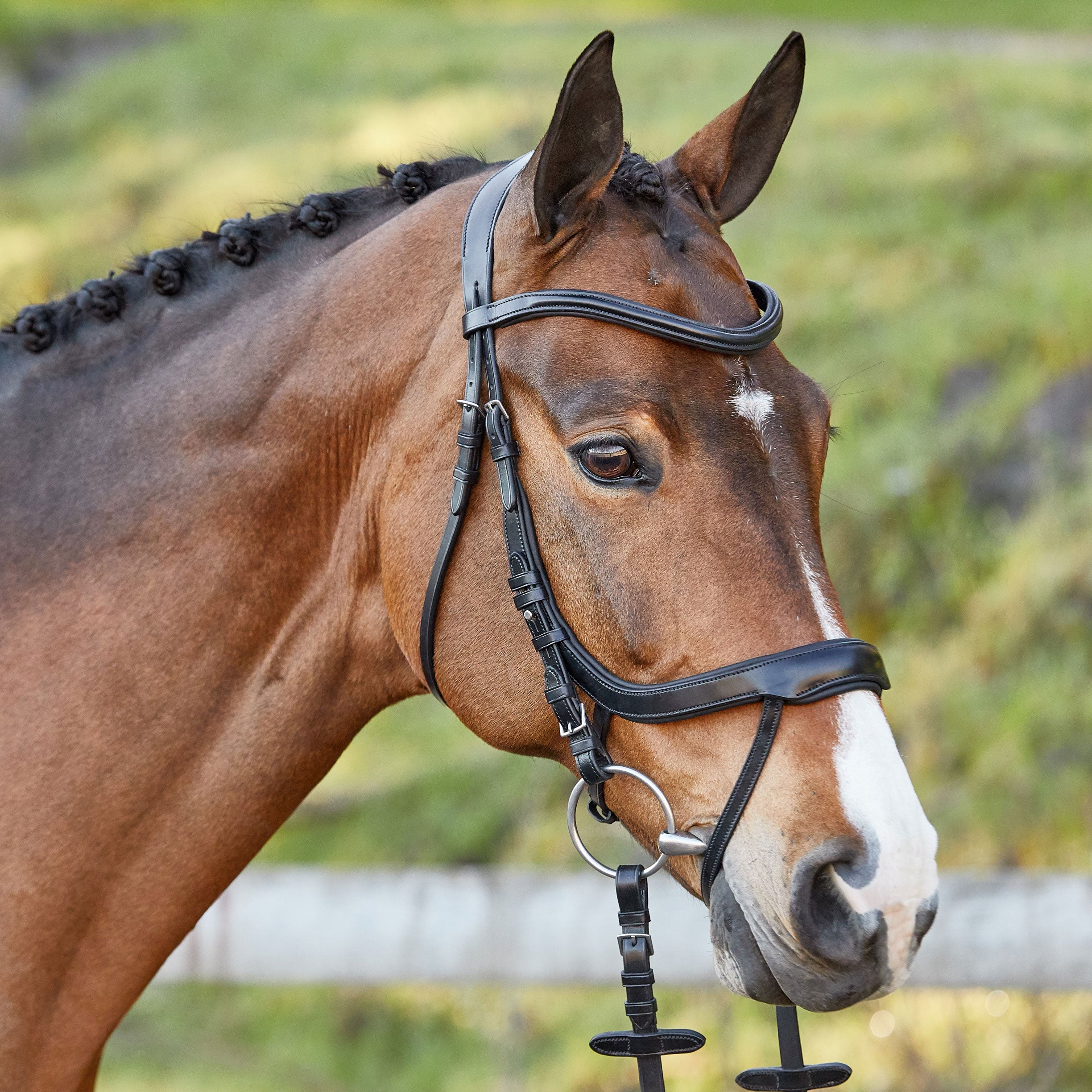 Look, I'm a unabashed bridle lover. Pretty strapgoods make my heart go pitter-patter, it's just the way I'm wired. It doesn't matter if I need it or not, make a pretty bridle and I will want it. Period. Full stop. And I've been trying real hard to resist the charms of the Schockemohle Equitus bridle for weeks now, when yesterday I was scrolling down through the new items and it slapped me right in the face. Really, RW, why you gotta do this to me? I have a perfectly fine Eponia bridle that is holding up great and is pretty enough in it's own right. Maybe not this pretty. Maybe I do love the Schockemohle strapgoods in general. But I do NOT need another dressage bridle. At all.
Yeah so let's take bets on how long I can actually resist this one because I'm dangerously in love.
I briefly got lost in the Montar line, too. Their breeches have fun colors and embellishments (um, all you teal-loving weirdos, how do you NOT own these yet???) and I love the polo shirt and the lace shirt, which would be great for smaller shows or schooling days. The line has a similar feel to the higher end stuff, but not nearly as expensive.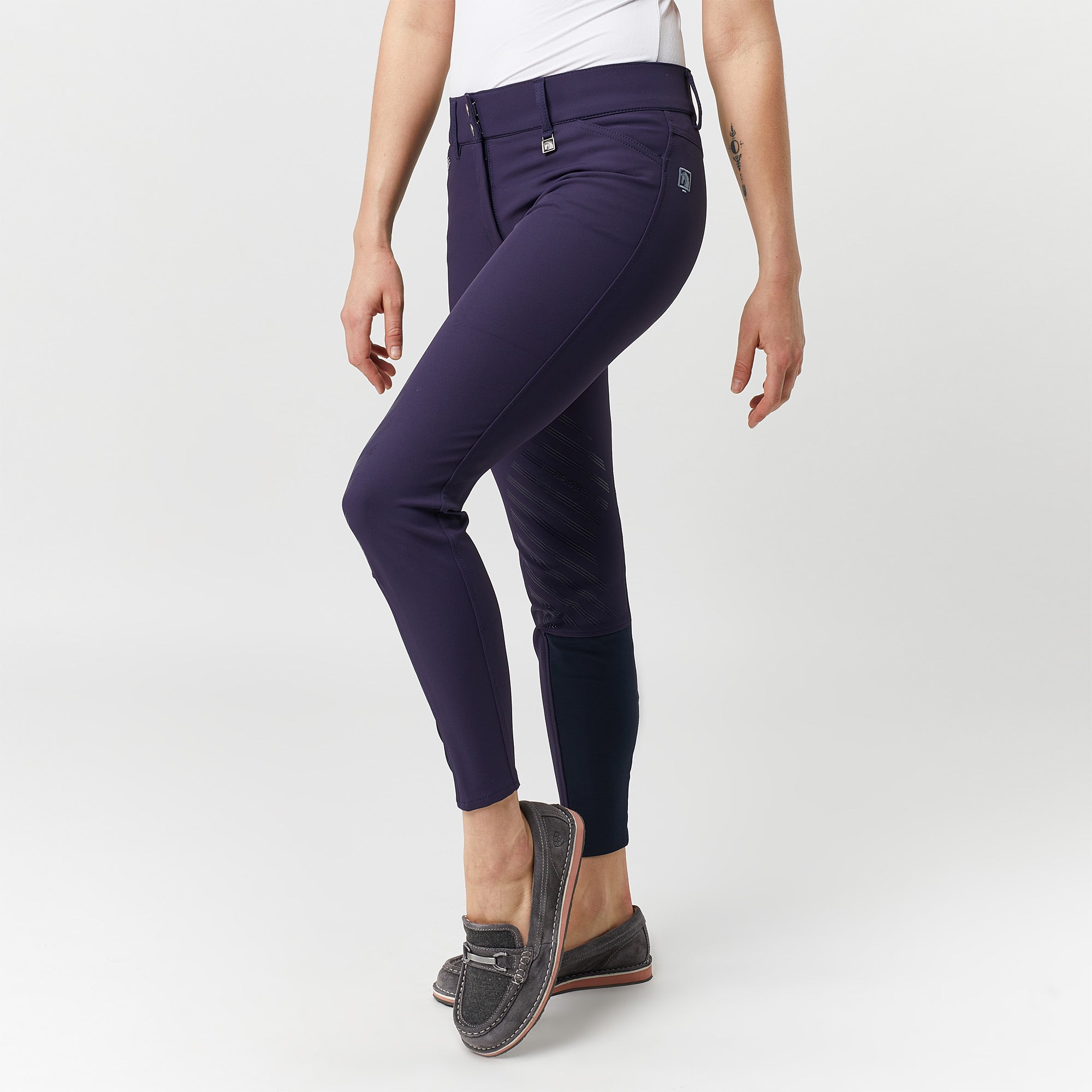 OH and props to Romfh – I've been waiting for a decent brand to come out with a really good, deep, dark purple breech and it's actually happened. There's nothing about these that are show season related but I just really love the color and it might finally convince me to try a pair of Sarafinas. I'm no Meg, but I can still appreciate a super dark, classy, subtle purple.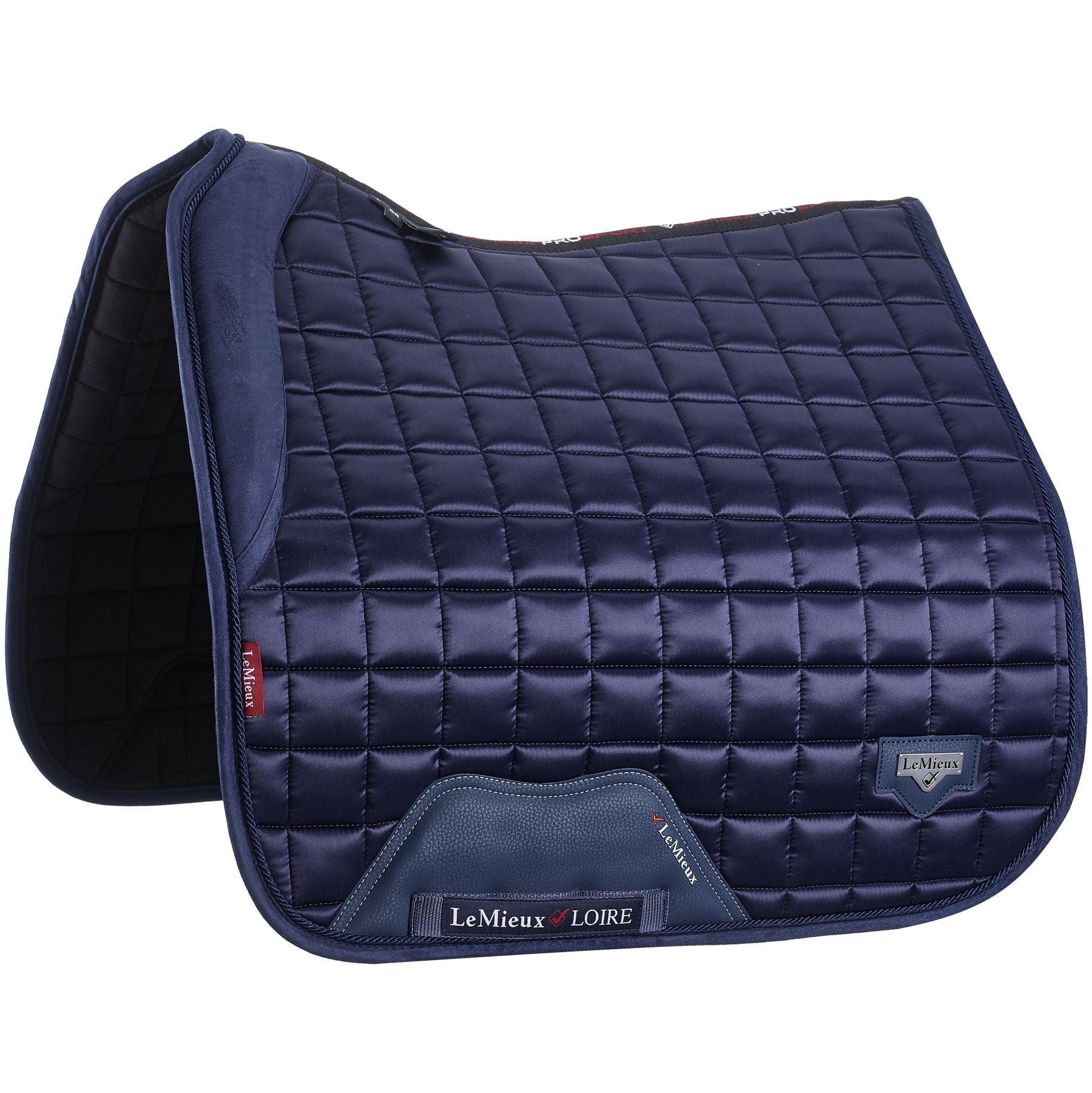 If I may say so myself, I've done a really admirable job resisting this LeMieux trend that's been raging for a while now. Mostly it's because I don't like the matchy-matchy thing, or all those colors, and I'm kinda cheap when it comes to saddle pads. But holy moly this thing stopped me in my tracks. If I had a gray horse I would own it already, I'm just not sure how I feel about showing my plain bay in a navy pad. It comes in gray too, but navy is an easier sell to me. It's pretty. It's real pretty. Those leather details. That wither contour. Oh man. It's delicious.
So, ya know… that's all. The wish list has definitely been worse. I do have a 20% coupon code burning a hole in my pocket though, and Henry is out of his fungus shampoo anyway, so an order already has to happen. This could be a really slippery slope.

What do y'all have your eye on right now? And who's buying the damn bridle?