Honestly, describing the castration process as "snip snip" is wildly inaccurate. It's more like squelch squelch and then the sounds of metal on metal. Which… the squelching is a gross sound. I'm good with the blood and the tissue and all that, but lord, the squelch. Barf.
I'm not gonna lie, I was really nervous about having Presto gelded. I still am, honestly. I don't think I'll breathe easy again until he's totally healed and back to normal. I am a thousand times more paranoid about any kind of medical procedures with this horse than I am with anyone else. I have major flashbacks to the beginning of his life any time a vet goes near him. That's not an experience I would like to repeat. Luckily I seem to be the only one with that baggage, because Presto doesn't care.
My vet prefers to do standing castrations, if the horse is a good candidate for it. A "good candidate" for him is one who is tall enough to be able to see well underneath, is well-mannered enough to allow it, and has two clearly descended, easy to find (and hence chop off) testicles. In a standing castration the horse is sedated and then local anesthetic is injected at the surgery site. The main benefit of doing it this way is that you don't have the added risk of putting the horse under general anesthesia, and my vet feels that there's less risk to the horse and the surgical site/clotting by taking out the wobbly "standing up" part of that process. I am relatively terrified of anesthesia, so I was totally okay with trying it standing. If we had issues, we could always stop and lay him down.
So first thing first, he was sedated. This poor kid, he has every reason is the world to hate vets and hate needles and hate ALL of this crap, but he is so good. He stands like a rock for all of it, and this time was no exception. While the sedative kicked in, the vet started prepping the site and getting all his tools ready. Once Presto was nice and drunk, the local anesthetic was injected. From there, things escalated quickly. I was holding Presto so I couldn't see most of what was going on, but Hillary was standing in full view of it all and I did get to watch all of her reactions, which went something like this.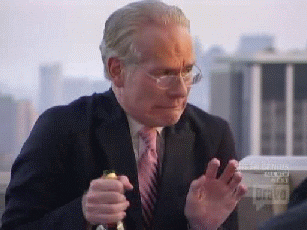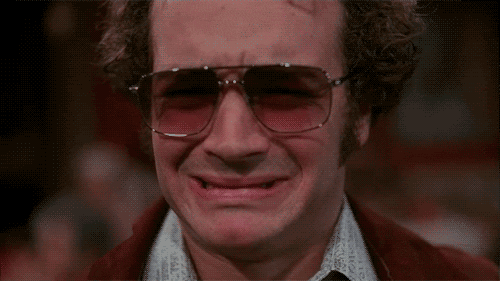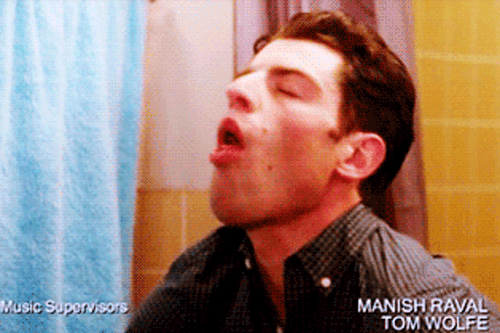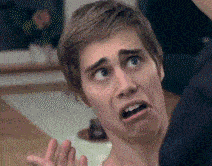 That part was quite entertaining. Until the squelching. Then I too was making some of the same faces.
The first testicle, the left one, was out relatively quickly, thoroughly examined to make sure the vet got everything, and then it was tossed aside.
After several minutes with the clamp and an extra look to make sure everything was good, it was on to the right side. This is the testicle that took longer to drop, and still sat slightly above the other one. Once we got it out we saw why… it was little! The vet jokingly called it a micronut (very scientific term, I'm sure) and it was about half the size of the other one. Once the clamp was on, the vet showed us the anatomy of the whole thing, which part did what, and what parts you have to make sure you get out so that the horse doesn't end up proud cut. Just what I wanted on a Thursday morning – a horse testicle anatomy lesson.
We gave him plenty of time in the clamps, since he was still just chillin, then he was examined one more time. He got some antibiotics and then we just kind of stood around and waited for the sedation to wear off so he could go back to his stall. It didn't take long before he was like "well ok then, guess we're done here" and off he marched.
The vet slowly packed his stuff up, wanting to stay for a while afterward to make sure there wasn't any major bleeding. Some dripping was ok, but you obviously don't want a stream, or a strong drip. The first few steps Presto took, there was maybe one little drip per step, but after that there was nothing. Everything looked well-clotted and good to go. The vet left me with post-care instructions and said to let him know if anything looked out of the ordinary or if he started bleeding again. I assured the vet that he'd likely be getting a photo of Presto's crotch every day until it was totally healed. He knows I'm not joking.
I stayed for a little while longer to make sure the bleeding really had stopped and that Presto seemed fine. He had perked up out of the sedation really quickly and was totally back to normal by the time I filled his hay bag and went back to work, seemingly none the worse for wear.
I came back out a few hours later to check again and everything still looked good. No signs of fresh blood, and he was still standing there stuffing his face. He'd been drinking too, and there was fresh poop, so I went off to ride. Later I came back with a bucket and gently cleaned the area to get all the blood and gunk off his legs. He didn't give a crap, just kept right on eating. Well, he was kinda mad about the bute I put in his dinner. He ate it while glaring at me out of the corner of his eye and making grossed out faces. Taking the nuts was fine, but ruining his dinner was a step too far, I guess.
It was a relatively uneventful thing, and I'm pretty sure that I'm way more stressed out about it than Presto is. Now we have the harder part: the aftercare. We have to cold hose and make him move around and try to manage the swelling. It's not quite cold enough to have killed all the flies, but there are only a few. The weather looks like it will remain relatively dry, but our temperatures are fluctuating from the 70's to the 30's and back again.
Fingers crossed that everything heals up ok and without complication. If anyone needs me I'll be staring like a weirdo at Presto's crotch for the next couple weeks.