I turned the big 3-5 on Sunday. Which means that, naturally, I woke up on Saturday with a seriously messed up back and couldn't even stand up straight all day. So this is how it's gonna be, is it? Apparently I'm at the stage where the simple act of sleeping can wreck my body.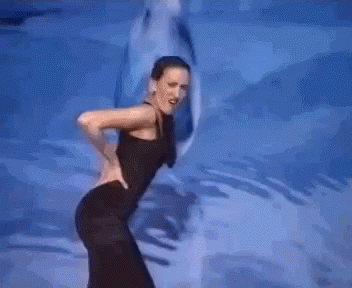 Which, ya know, my spine isn't straight, so back pain isn't exactly a rarity for me. It was relatively liveable for riding, ponying, mucking, and all my other activities of the weekend, right up until the part where I had to figure out how to move 10 bales of hay around. Pro tip: use your leg as a ramp and just drag it up until you can rest it on your knee, then waddle around with it that way. Totally works. (my life is every bit as glamorous as it sounds)
Since I was still barnsitting I was able to get away with a pretty low key birthday, which is my preference. The SO came out on Saturday night and made dinner. He bought me those fancy Saddle Boss saddle racks for my birthday, for the trailer that I bought myself for my birthday. Last year I got myself a saddle… I give myself the best presents. The SO kept asking me what else I wanted, but all I could come up with was macarons from Ma-ka-rohn (it's possible that I said "if you don't get a couple of the Galaxy ones, don't even bother coming."). They were beautiful and delicious and I regret nothing. Life is short, eat beautiful cookies.
On Sunday morning I got up and fed/turned out, then we went to breakfast at this awesome restaurant in the next town. I love that place… it's one of those little old-school restaurants where the big breakfast is $6 and they make a shit ton of pies and cakes in house. Those places are never bad.
After breakfast I went out to my barn to play with my own ponies. It was to be Henry's first "real" ride back since Chatt – ie one where the intention was actually to work, and wherein he was wearing both a saddle and a real bridle with an actual bit. He's been living that bareback-and-in-a-sidepull life for all our walk hacks. It was a nice cool morning for Texas in August, with a chance of rain. We hadn't had any rain in over a month, so I was hopeful that we'd get some later that afternoon like they were predicting. Of course, as I was putting my helmet on, the sky opened up and it poured buckets for about 10 minutes. Henry was looking at me like "don't you dare", because he's a princess that melts in the rain.
It was just a small blob on the radar so I let the rain pass before swinging aboard. Besides being our first "real" ride since Chatt, it was also our first solo one since then – no Presto for Henry to babysit. It was nice to be back aboard my best buddy, just me and him wandering through the field on a lovely morning. It started sprinkling again when we picked up the trot, which elicited some angry dolphining from Henry, but it stopped and he settled and we had a nice, albeit quick ride. He picked right up where we left off after our Georgia adventure and he feels really good right now – I think all the long walks during his downtime helped keep him strong and fit, and the time off from the demands of his normal work schedule, mentally and physically, served as a nice refresher.
After I was finished at the barn I went back to where I'm barnsitting to do stalls, and pulled up the radar to see a big storm taking shape to the south. I knew I would be cutting it close so I rushed to get the stalls done and buckets dumped/filled and hay in the hay nets. I was opening my last bag of shavings when it started raining. And it didn't just start raining, it went from nothing to absolutely pouring in 2 seconds flat. I quickly tossed the empty shavings bags in the trash and ran out to get the horses. Except I leaped right into the part of the courtyard where most of the water drains off the roof and promptly went SPLAT on my ass in the mud. It's a good thing I have a lot of padding back there because I hit hard enough for my whole body to pop. Unexpected perk: it seems to have helped my back.
This of course scared one of the horses, who bolted to the back of the pasture and proceeded to gallop around in the rain like an idiot while I wrangled the rest of them one at a time and brought them in. By the time they were all inside I was soaked to the bone. There wasn't a single spec of dry clothing on me. I couldn't help but laugh at myself as I was standing there in the barn aisle, dripping a puddle onto the rubber mat. Horse people – we are insane. I'm fairly certain that this isn't how normal people choose to spend their birthdays. I'm also fairly certain that normal people are missing out.
I stood in Toni's stall and watched the rain come down for a while, until I felt like the horses were settled and it slacked off enough to retreat to the house. After a change of clothes I poured myself a bowl of cereal for lunch and started going back through the book I just finished, In the Middle are the Horsemen, taking notes of some things that stood out to me so I can write a book review.
I feel like this is probably not typical of how most 35 year olds spend their birthday. It's definitely an odd life that I've chosen, and while it wouldn't appeal to everyone, it suits me pretty perfectly. I might be sporting a big bruise on my hip today, and I might be sore from head to toe and unable to identify exactly which ache came from exactly which activity, but I don't regret a thing.