We're officially less than 2 months away from Future Event Horse Championships! Well ok it's still 8 more weeks from today, but who's counting?
Presto changes so much from day to day, from horse to camel to giraffe and back again, I've long given up on worrying about whether or not he's actually going to be attractive on that day. He still needs a damn topline, but he can't seem to stop growing upward long enough to even think about finding himself a neck or a loin or a butt. I know he's likely to end up near the bottom of the placings at Champs, and that's ok. I really just want to take him somewhere fancy, get him some experience in a big atmosphere, and be like "Remember when they said 5-10% chance of survival? Look where you are now, kid!". Because I'm a firm believer in taking full advantage of those kinds of opportunities every chance you get. He came awfully damn close to not getting any.
Last week I remembered that the local summer h/j series has a hunter breeding class at their last show, which is next weekend. Presto is kind of the polar opposite of a hunter breeding horse, but any chance to get him off the property and into the ring for relatively cheap is something that I appreciate. I mean, he's already moonlighted as an in-hand trail horse, why not go play hunter baby for a day? One more little test run before Champs would be nice. Plus the show is literally like a 20 minute haul so it's the perfect first outing for Betty 2.0.
Of course, while I grew up in the hunter ring and spent much of my 20's there, it's been quite a while since I've lived in that world. I think 2011 was the last time I stepped foot in the hunter ring? It feels like a lifetime. I've forgotten most of their ways, which are certainly VERY different from the world I reside in now. To start, they show all their babies in bridles, whereas for us, halters are an option for yearlings. They stand them up differently, they trot them differently, they present them differently, they wear different clothes, and of course they judge them very differently. I had to go back and watch some videos just to remember how it works, lest I commit some kind of gargantuan faux pas. A small faux pas or two… I can live with that. He ain't a hunter baby, after all. Just nothing gargantuan.
The bridle thing is a small issue. He hadn't worn a bridle yet, and I definitely didn't have any hunter appropriate bridles anymore (they're so boring it legit makes me sad). A friend offered to find me one to borrow, and a plain brown cob bridle that I'm getting from Lund may or may not get here by then. In the meantime, he tried on his cob size Kavalkade bridle for the first time last weekend. He's got kind of a weird in-between baby and horse head at the moment. The browband was a bit snug and the throatlatch had to go on the loosest hole, but the cheekpieces were up as tight as they would go. The noseband, even tightened all the way, was still so loose it was floppy. He's got like a horse size brow and jaw with pony size nose.
I also kind of forgot that loose rings aren't really a thing that hunter folks do, so I had to dig in my collection for something else. I did find a happy mouth D ring, which is perfect, except it's a 5″ and his little mouth is SO narrow.  He looked relatively ridiculous when I tried the whole thing on him. The sizing issues alone are a good enough reason to not make yearlings show in bridles, y'all. They're awkward as hell.
I also couldn't even remember how you enter these shows, which is extra sad because it's only been like 2 years since I did some jumper classes at a regular h/j show. In eventing we have to enter so far in advance that I'm now perplexed at this whole last minute thing, and with not having to pay in advance, or provide/sign a bunch of different forms. And the lack of ride times. How did I ever survive that chaos? This is madness.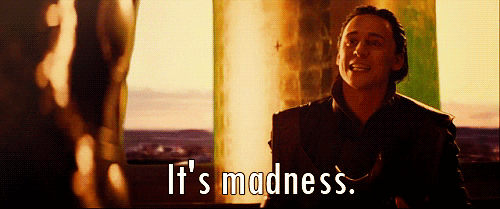 I'm not braiding him, because it's not rated (also GET REAL with those hunter braids, I can't do that, not happening) and also because I'm not sure if I've mentioned this but he's not a hunter. A braid job won't change that. We'll pull ourselves together well enough to not insult the judge, but otherwise… we're gonna stand out like sore thumbs no matter what. He's very bleached out, when he stands just the right way his neck looks like it was put on upside down, AND you can see some ribs. Hunter ring horrors! Just passing through folks, nothing to see here.
Presto was not a fan of the bridle so we'll work on that some more this weekend. Honestly though he might spend the whole class chomping away in misery, wondering why I keep doing this stuff to him. As long as he behaves himself, I don't really care.
Last week I ordered him a little scrim sheet for $20 on clearance, just something to keep the dust off of him while he's in his stall at FEH. The smallest they had was a 70 and I was worried it would end up being gigantic on him. Joke's on me, I guess, since the damn thing fits. He hates it, but he's cute in it, so he'll wear it at FEH because that's how life goes. Also now I'm getting concerned that the 72 sheet I bought him for this winter might not fit by the time December actually comes around. What happened to my little baby horse??? He's not such a baby anymore.