Yeah I know, I've been back from Tennessee for like 12 hours. This is unrelated, I swear. I was texting Trainer last night, asking about maybe doing a CT at a local show here in July, and she said "I'll be at Chatt that weekend.". First reaction: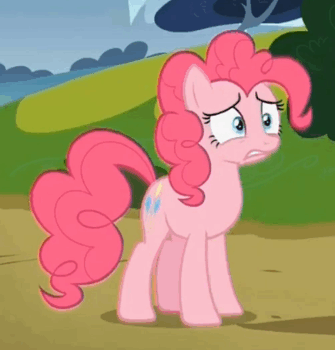 Then, within all of 60 seconds…
I asked if she had room for one more in her trailer (because I'm definitely not hauling mine that far), and she said yes. So then I checked my calendar, and those two weeks/weekends are actually still free.  I went and looked at entry fees and stabling fees and all that. Between all the side gigs I've been picking up lately, I can actually swing it.
An idea was born.
To be honest, I've spent the last couple months kind of pining over the Coconino experience of summer 2016. That was the most fun I've ever had at horse shows, and it was really fun to just get away and totally immerse myself in showing. Going somewhere totally new, somewhere we've never been, showing 2 weeks back to back… I learned a lot, and it was so confidence-building and refreshing for both of us. Sometimes I just don't get very excited about showing around here, because I don't love going to the same venues over and over. Been there, seen that. Need new stimuli.
I checked out some of the past courses online, at My Course Walk and watching youtube helmet cam videos. It looks very fair, but not overly easy. Everyone that I asked had rave reviews about the footing and the stabling. The fees are a little on the more expensive side for an event, but nothing crazy.
My only real concern is the weather. I know it won't be as hot there as it is here, but it will probably be more humid. Really, I'm betting that our mid-June show here is hotter than these two shows would be at Chatt. And if it's too hot or he seems to be struggling with the heat, I can always just slow down and take the time faults. XC speeds are only listed at 450mpm though, which is generally right at his comfortable cruising speed.
The thought of having 2 weeks of showing in a totally new-to-us venue is the real draw. We rarely get that opportunity in eventing, to have another show right after the lessons of the first one are still very fresh and ready to be built upon. And, well, I'm rarely in the right place at the right time financially to afford to up and run off to another state for 2 weeks. So if everything falls into place with this, it's hard to say no.
I'm checking PTO days at work today to make sure no one else has already taken those days off, but that's really the last hurdle to clear. If we're all good there, then… I can't think of a reason NOT to go. Just the thought of it puts a lot of wind back into my sails, honestly. My enthusiasm has waned a bit lately, especially now with summer setting in.
Do you guys ever take a couple weeks to go show somewhere new? Should we go for it? Anyone been to Chatt?