Guess what I did yesterday???
Yep, Presto is an official, card-carrying, USEA-registered horse. So legit now, man.
Really I was going to wait to decide whether or not to go ahead and get his Future Event Horse registration until later on in the year, if at all. I didn't want to take him to FEH unless he decided to stop looking like a donkey at some point (which I am not holding my breath for, btw, since his mother looked like that for LITERALLY YEARS). But then USEA released the FEH schedule, and, well… there isn't a lot for our area. There are two March classes held in conjunction with USEA recognized events, which, like… show me a yearling that is show-ready in March. Unless you want to body clip it and keep it in a stall and feed it like a show hog, none of which holds much appeal to me. Presto has an early birthday compared to most but even he would be just BARELY a year old for those shows. Most yearlings don't start looking acceptable til late summer/early fall. Early in the yearling year is generally REALLY unattractive.
But our latest FEH class (not counting Championships) in this area is in June. Soooo… hmmph. If I held out until he decided to be slightly less hideous, his yearling FEH opportunities would be gone. Now I'm kinda just like well screw it, if he's hideous and acts like a demon donkey, then so be it. He's not for sale so if he doesn't score well then whatever. Mostly I just want him to get out in the show atmosphere and start learning how to behave in the ring. And of course I want to support the USEA programs at the same time, so FEH it is. Since I don't want to/literally cannot show him in March, nor do I want to drive 6 hours to Oklahoma, our only other two options are May and June.
They're both at the same venue near Houston, and honestly they might work out for the best anyway. They are held in conjunction with an unrecognized derby, not a recognized event, so there are WAY fewer people and the atmosphere is much less grand. They'd be good little shows to let him get his feet wet without blowing his mind completely, and if he's really hideous or terrible then at least we didn't embarrass ourselves in front of everyone in Area 5.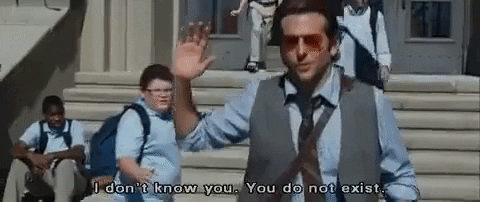 Therefore I decided to go ahead and do his FEH registration with USEA (thank you USEA for making this level of registration only $25). At least now it's done for the year and I don't have to remember it later, and it also means that he's officially in their system, which is kind of fun.
Of course, if he's gonna be ready for FEH by the end of May, I need him home in April. He's got to start learning about the triangle and standing up properly for confo, and get less feral about trotting in hand. So we'll see if I can actually make this happen, but I'm definitely going to try.
I also took a screenshot of the USEA membership form page as I was filling it out because I thought it was too funny. No wonder people new to the warmblood world find the whole thing to be extremely confusing.
By a Holsteiner stallion and out of a Zweibrucker mare, but he's registered Belgian. Yet by blood he's mostly TB with some Hanoverian and Holsteiner thrown in. And actually he's Belgian Sporthorse (sBs) not Belgian Warmblood (BWP) but USEA didn't have that option in their dropdown.  It's always fun to try to explain to people how any of this warmblood stuff works (clearly it is mass chaos).