Can I borrow a bag of money from someone? Like permanently? With no intention of paying it back?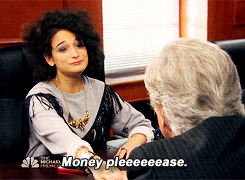 I was doing my usual mindless facebook perusal on my phone yesterday morning when an ad posted in one of the OTTB groups caught my eye. It was long, but it was pure gold.
I cannot say YES enough. He totally fits me! Where do I sign up for this horse? Quirky, weird, opinionated, a total slob, and kind of annoying? That sounds familiar! He's a bit robust for a track horse too, kinda like Henry. And then I saw the pedigree.
Ah, yes, double Danzig. That explains a lot. Henry is Danzig too. Plus there's Roberto x 2, Fappiano x 2, Alydar, Lyphard, Herbager, Blushing Groom, In Reality… it's been a while since I've seen a pedigree that I liked this much for eventing.
And then, to cap it all off, there was this picture included in his ad:
Add levitation to his list of skills!
I'm think I'm madly in love with Stevie.