Wow it's been a remarkably long time since I did one of these posts. Probably because I finally have my riding wardrobe and tack/equipment in a really good place finally. Of course, that doesn't stop me from bookmarking other things that I want-need-gotta have.
Aegean Blue Aqua X breeches
I'm waiting for these to hit Riding Warehouse (a couple more weeks!) and then they'll be joining my closet. I've continued to be really impressed with my Aqua X breeches and want more colors. This teal color is a little bit brighter than I would normally wear, but it works with a lot of my shirts, so I say lets do it. You can only have so many pairs of navy breeches (uh… 4, to be exact).
Romfh Gabriella breeches
I'd also really like to try the new Romfh Gabriella breeches, because I love a silicone knee patch, but I don't like any of their current colors. Maybe white to join my show breeches collection? My favorite whites are to the point where they come out of the wash looking more cream than white these days…
Brown Ego7 Orion boots
I've been trying to buy these damn chocolate brown Ego7's since the day they announced their release on facebook, but so far I haven't had any luck finding them or getting anyone to tell me when they might be available. As soon as I find them, they're mine. My brown Mondoni's are finally giving up the ghost, so I need new schooling boots like NOW.
Celeris navy boots
I came really close to a Treat Yo Self moment the day I saw these custom boots on Instagram. They're not actually something I'd wear to the barn obviously, but I could live in these the rest of the time, they're so pretty. I talked myself down off the ledge for now, but no guarantees going forward.
Majyk dressage boots and bell boots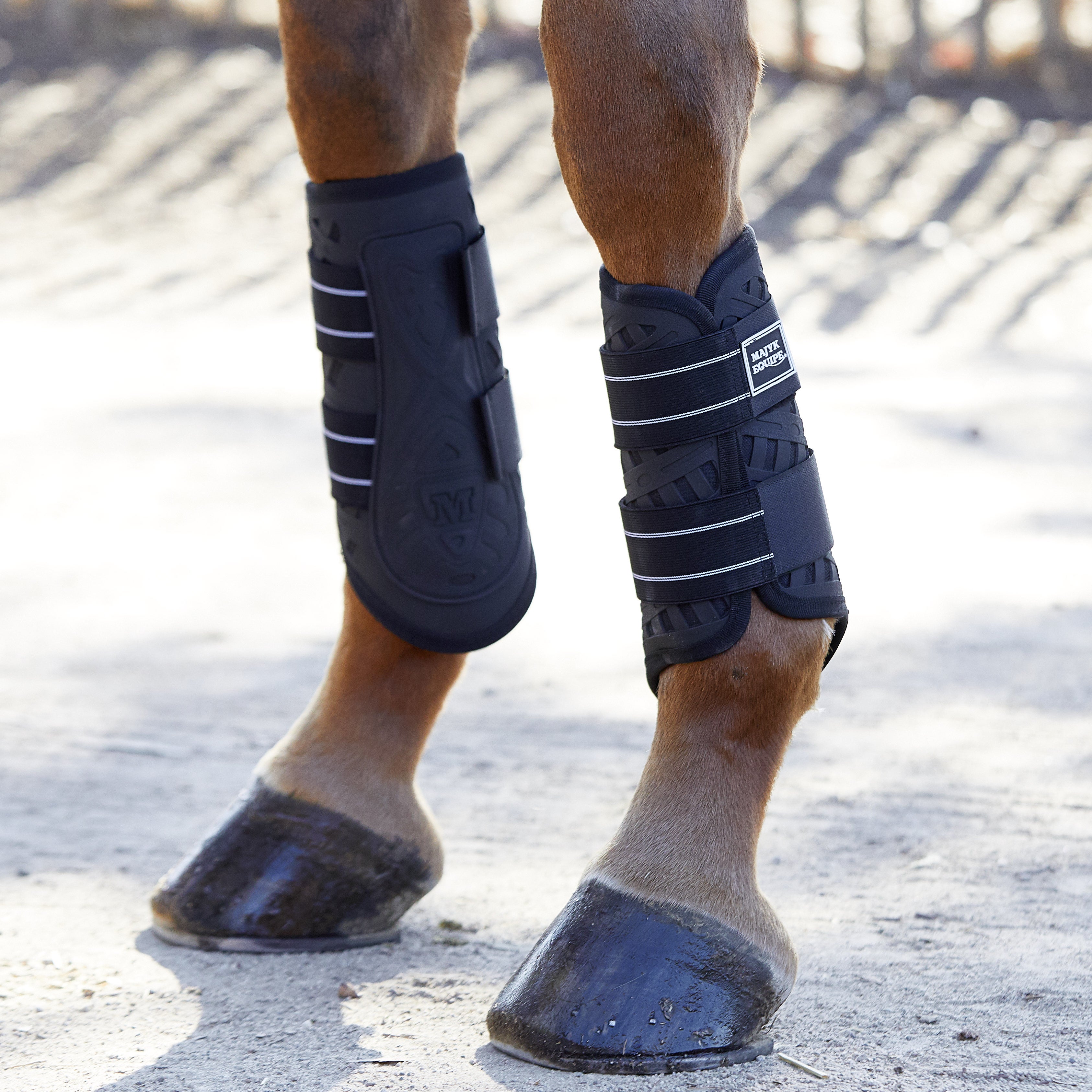 The dressage boots are definitely on my list of needs for the season… Henry is wearing his old Gen 1 XC boots for dressage, and they're starting to look quite abused. He deserves some fancy new leg wear. I'd also like to try their bells too, since Henry has actually been able to transition off of wearing his rubber bells 24/7 at this new barn. Mud-free living seems to be the key to him keeping his shoes on. I'm a bit lazy about pulling his pull-on boots off and on for riding, so maybe we'll give the ME's a try.
French Blue show coat
This makes zero sense, since literally nothing I own accessories-wise would go with this, but I'm really digging the french blue coats lately. The Winston Devon model above in "mid blue" is ridiculously gorgeous, and I actually like the color of the AA Motionlite (which RW carries now!!!) too. Makes me wish I had a gray horse or a chestnut.
Some things will be mine soon… others, well… we'll see how long I hold out. What's on your must-have list this spring?