Despite some of the preconceptions some of y'all might have about me, I have a confession to make: I'm actually very frugal. Anyone who has read this blog for very long is probably doubled over laughing right now, or rolling their eyes so hard they've fallen out and are tumbling around on the floor. Let me explain.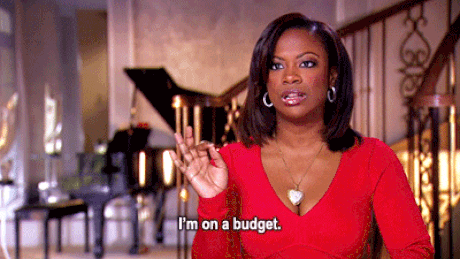 I love my money. I don't really get paid that much of it, and the majority goes to Henry. Horse people know how that goes… it's borderline obscene. There isn't a whole lot left over at the end for equipment or clothes or any of that other lower-priority stuff that we all need, and it's really not easy to get me to give that money away. When I need something new or feel myself wanting a retail therapy pick-me-up, as fun as it is to shop for something, I actually loathe the idea of spending my money. The conflict, of course, is that I hate crap. I have to really really like something to spend my money on it. My hatred of poorly-made, ill-fitting, uncomfortable, unattractive, unflattering, short-lived things that don't work very well outweighs my love of gripping tightly to every dime. My life would be simpler if I was less picky.
My favorite word is "affordable". To me there's a big difference between cheap and affordable (love how it was explained here)… affordable means I can make the desired object fit within my budget, either by waiting for a sale or saving up money over time. Cheap means settling for a lesser option. I'd prefer to either try to ferret out the deal of the century (which I seem to luck into a lot somehow), or just save up my money for a while and to buy the thing I really want. Pretty much every time I've tried to settle for the lower-quality item, I've been unhappy to some degree. Hasn't stopped me from trying, but most of the time I end up not really liking it and selling it, then I go back and buy what I originally wanted in the first place. Ultimately when that happens I end up spending more money than I would have if I hadn't tried to be such a tightwad.
Of course, sometimes the item I like the most IS quite budget-friendly, which is a win-win. Having a higher price tag certainly is not the be-all, end-all indicator of quality, by any means, and some things are just plain over-priced. But I don't like "fast fashion", "disposable" items, manufactured god knows where by god knows who in god knows what kind of conditions. Ethical and environmental concerns aside, I also want my stuff to last. It ends up costing me less money in the long run if I only have to buy it once.
Every time I buy something, I factor in longevity. It can be the prettiest thing in the world, and initially do the job just as well as the more expensive item (the good ol' "a shirt is a shirt" or "a saddle pad is a saddle pad" argument), but if it only lasts for a short time before needing to be replaced, then it's actually the less financially sound option. Right now I'm saving up for new tall boots, because despite being majorly tempted by a few cheaper options, I just can't bite the bullet on something I don't love. I want the ones that I really want, even if it means waiting.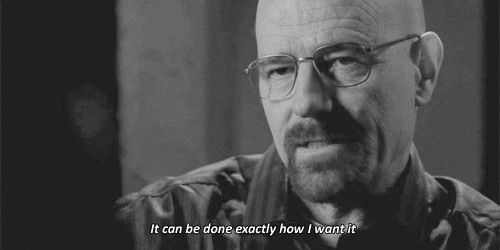 Once you get beyond all the practical reasons of the "buy once, cry once" mentality, you get to the more shallow one: well made, pretty things that work really well just bring me more joy. Quality and craftsmanship matter to me – a lot. And once you get beyond the aesthetics, it can even be a safety issue, especially with tack and equipment. I grew up riding with a very fastidious trainer who felt that small details like this were crucial to the overall picture of horsemanship, and he really left that ingrained in me. But that's probably a psychological discussion for another day…
That's not to say that I don't own my fair share of crap… of course I do. Sometimes I buy things just "because", or as an experiment, or because I'm having a particularly bad day and just have to. That stuff is usually pretty short term and/or frivolous, and sometimes you see me griping about said item on here later because I never seem to 100% learn my lesson. Bigger purchases are different, though, and the older I get, the more I'd rather just buy the higher quality item and be done with it.
At the end of the day, I figure I don't spend the majority of my life toiling away at a laptop for nothing. I'm gonna treat myself and my horse (how's the spa, Henry?) as much as I realistically can. That said – I know plenty of others who think I'm crazy and ridiculous, and I can respect that. I know not everyone sees it the way I do, and I don't expect them to. You do you, girl.
How do you feel about it? Would you rather save up for what you really want, or are you ok settling for less if it means saving money up front? Do you pay attention to where your items are manufactured, and does it bother you to see something produced in a country that is known for terrible or non-existent labor laws? And, would you rather have a small selection of high quality items or a closet full of cheap options?