No, literally… THE RUB. Fair warning, this is probably way TMI, but the struggle is real.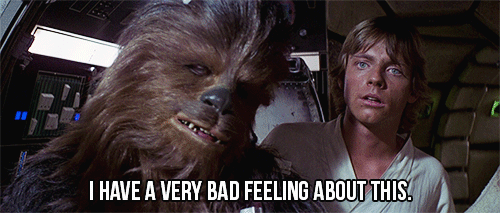 Ever since I've been upping the length of Henry's conditioning rides, I've been having a problem. Not with the horse, he's a gem. Not with my tack, that's all fine. Not with my ability to trot for 45mins straight without losing my mind, although it's been close a few times. No… my issue is, ahem… chafing. Of the… er… lady bits. Especially now that it's hot/humid and I'm sweating like a faucet.
I've tried just about everything in my arsenal. Being a cylist, I have a drawer full of creams and powders meant to reduce chafing. None of those really helped. Being a lover of a sale, I have a drawer full of underwear in different styles and fabrics. Some are better than others (oh god, the time I didn't plan ahead and wore lace for conditioning day there was so much screaming in the shower it sounded like a remake of Psycho) but still none of them really help either. I even tried raising and lowering my stirrups and dressage saddle vs jump saddle. There has been no magic bullet.
So, endurance riders and fellow eventers, what's the secret? I think the elderly lady is tired of watching me fidget with my underwear while I trot around her hay field.