For about half the year I live in sunshirts or tank tops, since Texas is balls-hot (scientific temperature reading) most of the time. However, once it stops being so aggressively Texas and things dip below 70, I feel like I'm always struggling to figure out how to dress myself. Layers tend to be key, since even when it gets "cold" here, it doesn't tend to stay that way for long. Right now we're doing the thing where it's in the 40's or 50's at night and swings up to the 60's or 70's during the day. Which… it'll do from basically now until April, with about a month's worth of colder temps somewhere in there. I feel like every fall I'm caught off guard and find myself scrambling for long sleeves that aren't sunshirts. Last year I found myself eyeballing the Anique shirts a lot, or the similar Lulu style long sleeve workout tops. I struggled with the idea of paying $70-$120+ for what was essentially just a baselayer though.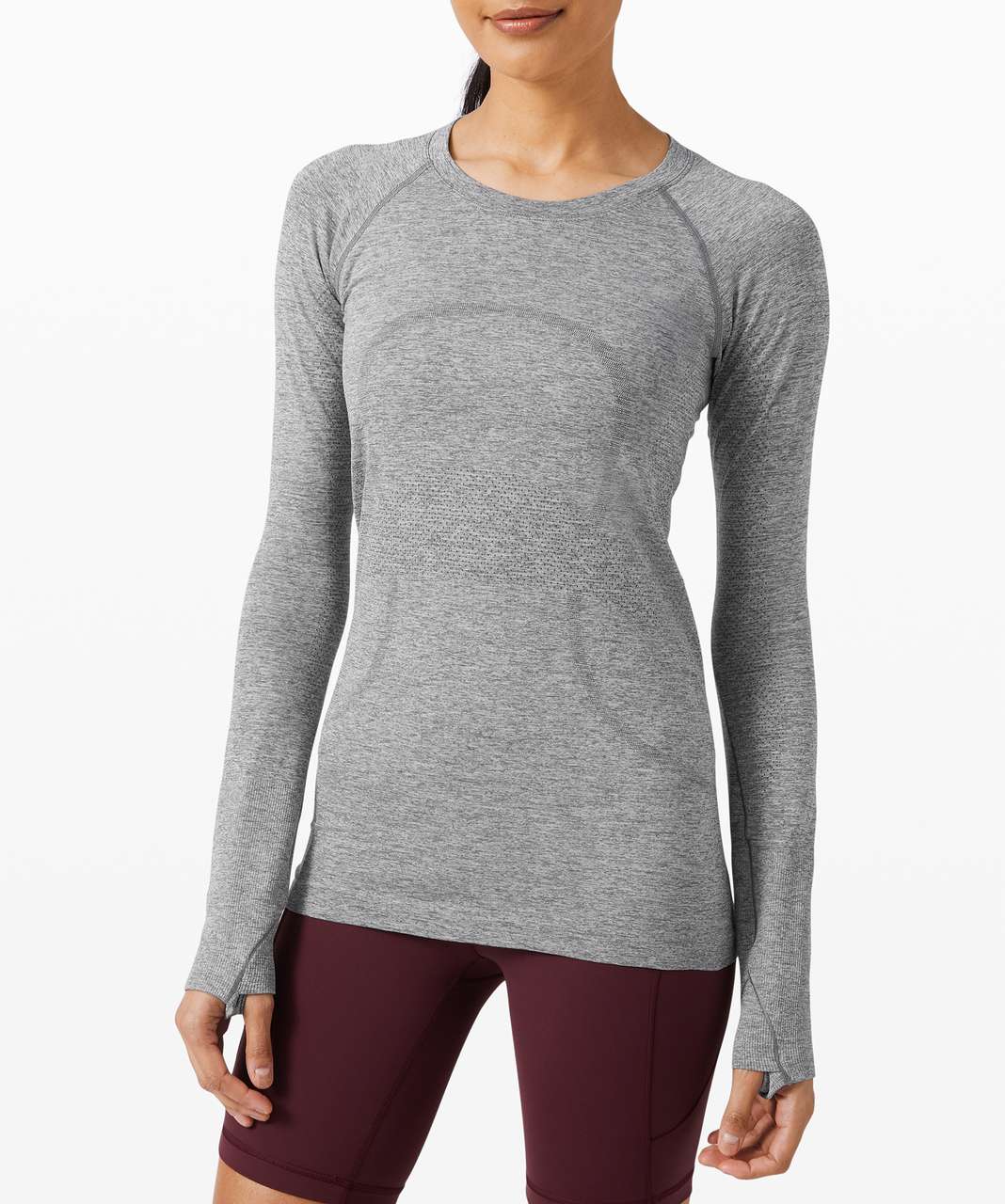 I ended up spending most of last winter in the Sporttek tech shirts, which worked out fine. They aren't as fitted and don't tuck in or layer as nicely, but the weight was suitable and they were only like $20. But over the past year a lot of equestrian brands have been popping up with Lulu knockoff type shirts like the one above for closer to the $40-50 mark, which was more enticing to me. One company put them on sale at one point over the summer and I snatched up two, just to see how I liked them, and well… I'm fairly obsessed. They're fitted, they're soft, they're super stretchy, they're comfortable, they're the perfect length, they're warmer than a sunshirt but not hot, and they have thumbholes (which I love when it's chilly). I've been wearing them basically every single day that the weather is cool enough to allow it.
When I got them though I noticed that the packaging was VERY generic. Not branded in any way, and looked like something you'd buy off Amazon. I went to Amazon and scoured the listings of shirts like these but couldn't find any that looked exactly the same. I ordered a light blue in a similar-looking one, and yeah… not the same. The cut was a little boxier and the fabric was slightly different. Then Holly had the idea to look on AliExpress and bam – found them. The exact ones I had ordered from the equestrian brand, like the same exact packaging and tags and little quote on the inside hem. They even come in the exact colors that a couple of the equestrian brands sell, so I'm pretty confident that this is where they're sourcing them from. Except straight from AliExpress they're $15 vs the $40 or $50 that they're charging at resale. Granted, I think other people have figured this out too, or some brands have done a big order recently, because right now their online stock is pretty low. I've ordered 5 more myself now – 3 long sleeve and 2 short sleeve.
They ship from overseas so it does take a while to get them – mine took 3 or 4 weeks. I've spent a grand total of $74 though on 5 shirts, which would have cost me $200 even buying from the cheapest equestrian brand, so… to me it was worth the wait. I really love these shirts a lot and think they're super versatile for the cooler months. Great to layer, and perfect to ride in. Since they're fitted and aren't too long (if you're familiar with the Lulu Swiftly shirts, these are shorter like their race version), they tuck perfectly into breeches and stay put. I wear them a lot with jeans too though, especially if I'm doing anything active. They would make great cross country shirts too since they do sit so nicely under a vest.
I have a 35″ bust and bought the small, since I did want them pretty fitted for layering. They're very stretchy but if you prefer a looser fit you should go up a size or two from your regular size. I was pleased with them at $40 a pop but I'm even more delighted at $15… can't beat that!