I swear it's either drought or flood around here. It rained BUCKETS at the end of last week/into the weekend, but I won't complain since we definitely needed it. I was starting to get really concerned at how brown everything was looking and how hard the ground was for APRIL. Should have known Texas was just saving up a months worth of rain for a few days time. On brand.
Because of that, there hasn't been much riding happening since the middle of last week. We did get a jump school, a conditioning day, and a flatwork day in before the rain started though, so things were happening. That was the first time I'd jumped in weeks, since before Henry's abscess. That seems to be a recurring theme for us… very sporadic jump schools. One perk of an older (is "mature" the more polite word? He's not mature though.) horse I guess though, he doesn't really need to jump that much. It's more ME that needs the practice, especially if we're going to do jumper rounds this weekend.
Since mostly it just rained and rained and rained, I spent the majority of my weekend watching a very boring show on my phone called DAMMITCHANELHAVEYOURBABYALREADY.
She's had wax for a few days, milk is thick and white and sticky and totally ready to go… and nada. Like… really though. Thought for sure last night was gonna be it, with the way she was acting. Let's get a move on, yes? You're literally going to explode if you don't let that thing out soon, Chanel. At this point Stormie is creeping up on her (Stormie will be 330 days on Thursday and she tends to foal on that earlier side of things) and also I just need moar horsey bebes.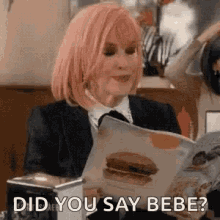 Speaking of bebes, I did perhaps get slightly too much entertainment from the media I got of Presto's groundwork sessions/reminders/don't-be-an-idiot-in-the-trailer lessons last week. He spent some time on the patience pole, which of course patience poles are not a new concept to him by any means, he's been a member of the patience pole club since he was a yearling, but he needs regular reminders because tiny horse brain plus major ADHD. He was a little put out at being "abandoned" out there to "die alone" or whatever other nonsense he was saying.
Up at their farm they have a covered arena and a covered round pen, so he didn't have to miss any boot camp days even with all the rain. Plus I got a little bonus Presto sighting at the end of one of Reed's TikTok's (someone help me, I've fallen into the rabbit hole that is TikTok and I can't stop watching, it's a real problem).
Presto is supposed to go XC school this weekend one more time before his first show, which is now less than two weeks away! The show is actually full with a waiting list, something you don't see too often down in this area anymore. Entries have been kind of crap the past few years. Glad to see a show full, although Presto's very first show maybe wouldn't have been the one I'd have picked to be a bustling circus. Is what it is, though. I think everyone is eager to get another show in and this is the last one in our Area until September, so… makes sense that it's full. Hopefully his brain adjustment is complete by then, but the schooling this weekend will be a good litmus test to see where he's at with how he handles the trailering. They aren't going very far, only about half an hour, so we'll see.
Today the sun is shining so hopefully things will dry up quick and I can get back on Henry!