The joys of baby horses, y'all… they grow so fast, seeming to change shape completely from one week to the next.
Which is why every couple weeks I throw Presto's saddle up on him sans pads to monitor the fit. Especially now that he's being ridden more. He's added a lot of topline in the last few months (he still has a whole hell of a lot more to go) and he's already starting to outgrow the Mark Todd that I got him in September. Granted, when I bought that I thought to myself "It's great now, but I give it 6 months to a year…". And yeah I think that was an accurate assessment. I give it a few more months before he outgrows it completely, and the last thing I want to do is ride a young horse in a saddle that doesn't fit him. My crystal ball is betting that I'm looking for his next saddle by late spring.
He started out in that saddle with a half pad with shims under it, and within a couple months I had to take the shims out. Now he's just in his sheepskin pad and things are already getting tight again, and he really hasn't even begun to bulk up in his body yet.
What he really needs is a decent wool-flocked English made saddle that we can get adjusted every few months. Just the kind I hate. I didn't really want to jump into something expensive for his very first saddle, knowing how much they change in the first year of work. That's probably going to be the smartest thing to do for his next one though, no matter how much it makes me cringe.
Of course, I'm not going to drop custom saddle kind of $$ either. No thanks. Especially on a saddle I probably won't love and will still inevitably be outgrown in a year or two. It's gotta be within reason, budget wise, whether it's new or used.
We have a couple of local saddle fitters here that carry a few different brands. None of which I love, but a few of which I'm willing to try. Granted, I'm only interested in monoflap jump saddles, and given that these fitters mostly do dressage horses, I'm already putting out a tall order by wanting to try only monoflap jump saddles. I'm picky, I know, and living in an area where we have so few reps and fitters makes it even more challenging.
I really wanted to try an Ikonic, which is wool flocked and has an adjustable gullet, but they only have 2 US dealers and the closest is in Ocala. I've asked about trialing a monoflap but let's just say I'm not gonna hold my breath.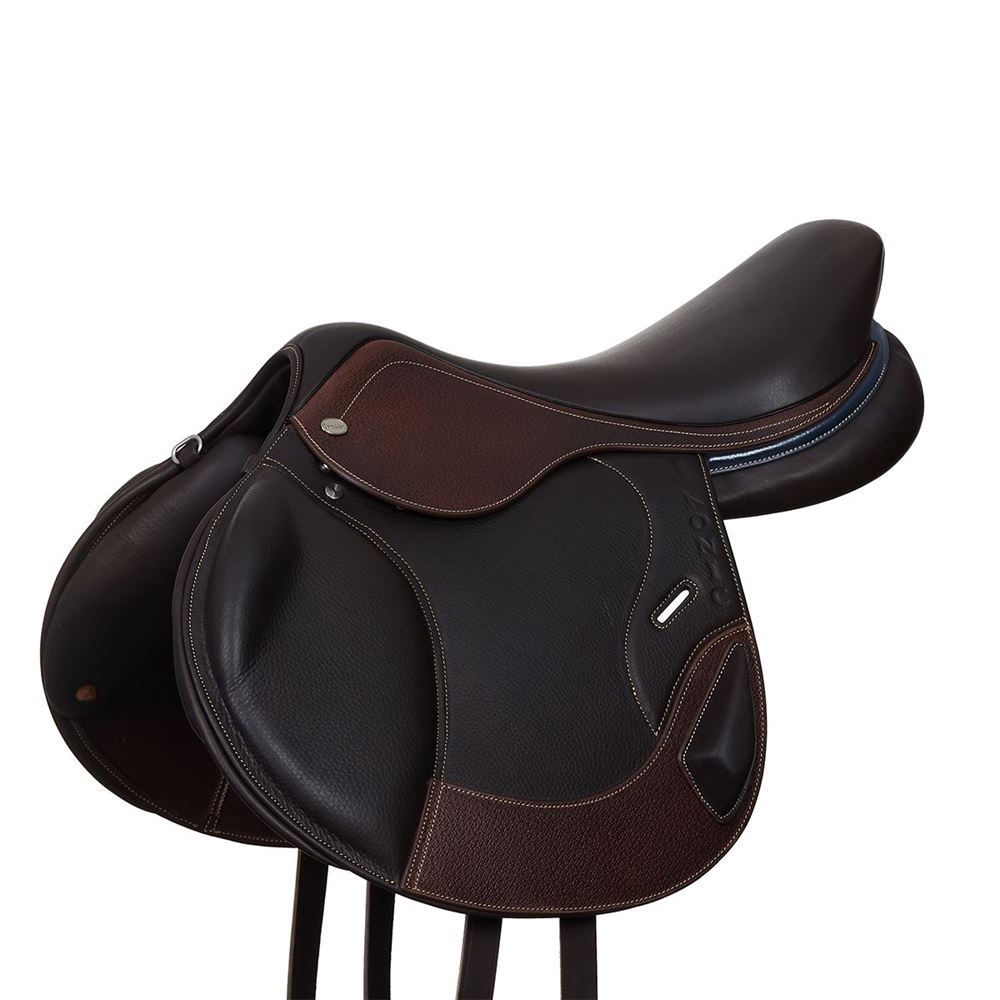 Otherwise I'm also considering looking at fitters/reps/shops outside my area that have trial saddles they could send and do fittings via video chat and tracings. I know that's a thing, especially now in the Rona times, I just have to figure out where to start. On one hand, I dread it and want to just pretend like it's not happening and put it off til the last minute. On the other hand, I see the writing on the wall and know what's coming, and I want to be ready with a game plan when the time comes.
Anyone used a remote fitter to try and buy a saddle? If so, drop me your recommendations. I'm already crying just thinking about this.