If there's one good thing to come out of the epic dumpster fire that is 2020, it's the push towards more things being made available online. Particularly in the horse world, where we tend to be a bit slower to jump on board with all things technology. But with more people and companies being forced to adopt new ways, getting creative, and having more time on their hands, we've seen a really awesome uptick in equine-related webinars. I am a HUGE fan of this. It's the introverted equestrian nerd's dream.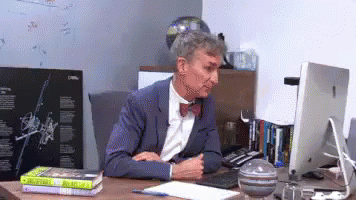 I've lost track of how many webinars I've watched by now. I'm interested in just about any topic, so if I see one, I'll probably sign up. There have been some really good ones too, everything from breeding, to kissing spines, to helmet safety, equine dentistry, course design, saddle fit, bitting, etc etc. I seriously would be here all day if I tried to list them all. I am loving it. I can't get enough.
I think my favorite (probably no surprise to anyone) is the series put on by British Breeding. They've covered a wide range of topics from mare management to frozen semen to young horse development, showed us lots of stallions, and even have a foal auction happening. I've been totally glued to them.
The even better part is that most of them end up available online after the fact, too. For all my fellow nerds out there, I've gathered the links of some of the ones I can remember (I really wasn't keeping track so I'm sure I've forgotten a lot by now) in case anyone is interested in nerding out right along with me.
Picking an OTTB (part of the equitana series) (I was obsessed with one of the New Vocations horses they showed, who wants to guess which one?)
Equine Dentistry from World Horse Welfare (they also cover tons more topics in their upcoming and archive page)
Equine Dentistry from SureFOOT (again, lots more in their archive as well)
Strider – fall series for equestrian business
USHJA's upcoming webinars and their archive
Of course – some of these are done by companies or people that are trying to sell you something, so certain things have to be taken with a grain of salt, but at the same time I also think you can still learn something from pretty much all of them. At the very least, they're interesting.
If you have links to other archived webinars that you think are interesting, or know of any more that are coming up, feel free to drop them in the comments!