Times are a wee bit… unstable right now. Schools and restaurants and bars are closed, events are cancelled, traveling is a real bad idea, and social distancing has become the trend of the year.
As an introvert homebody who has literally read hundreds of dystopian novels over the past few years alone, I feel (for once in my life) well-qualified for the current situation. I am lucky enough to still be living out at the farm, so I have plenty of solo outside space and the horses are right there in the backyard. I'm stocked up on feed, hay, shavings, and supplies. Go ahead and lock me in, I could stay here for months.
I've been working from home since Tuesday, which I'm also totally ok with. On one hand, I find myself actually working more, since I don't have 1.5hrs of driving tacked onto my day. On the other hand, I… don't have to drive 1.5hrs per day, or spend $75 a week plus tolls getting to and from work. Or like… brush my hair. Or put real pants on. Or see people. Our Skype meetings are blessedly voice-only. I could even sleep in til 6 if I wanted (not that it's possible for me to sleep that late, but I COULD).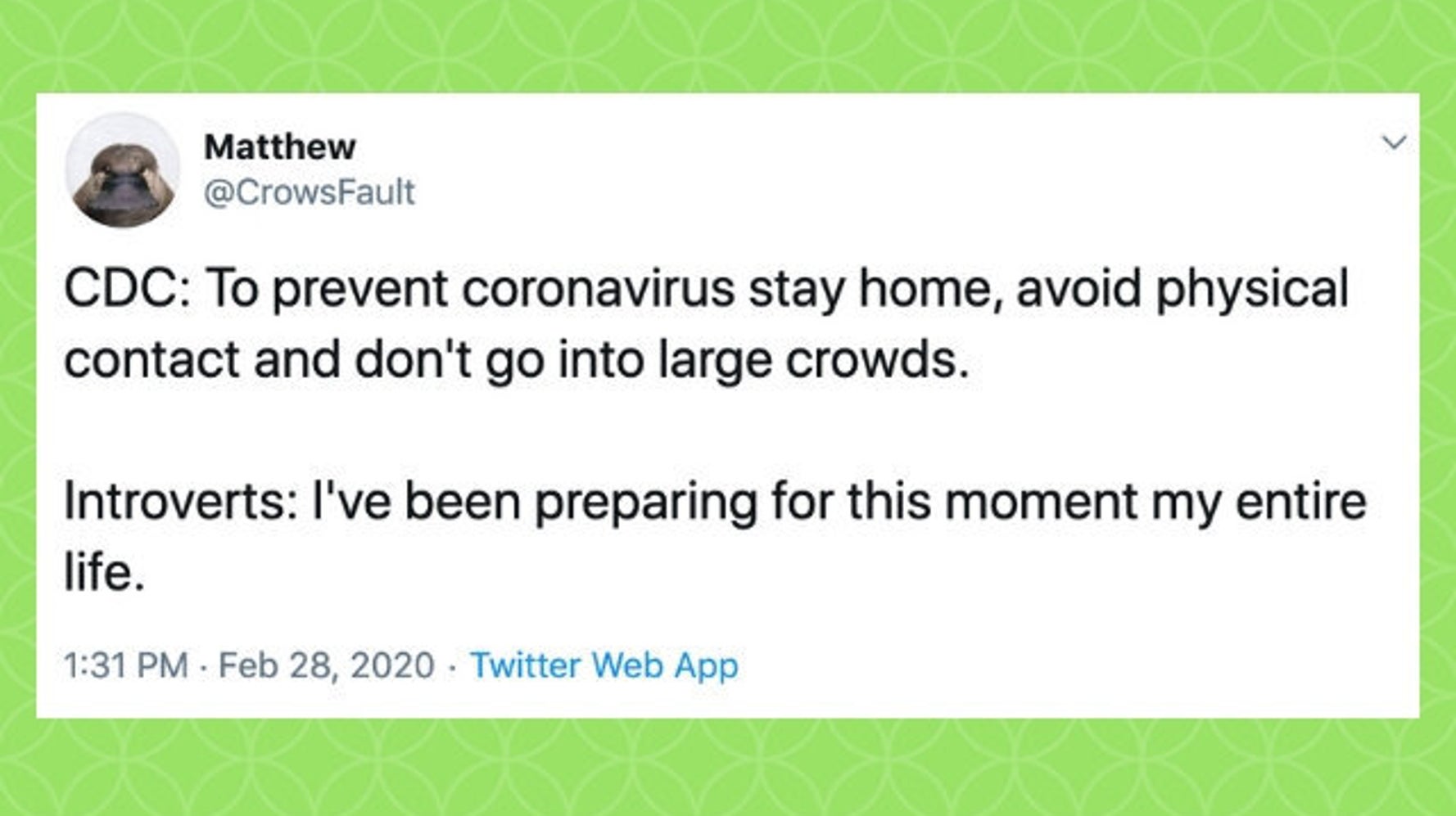 While I could stay locked away for a good long while without complaints, I feel for those of you who are unable to see your horses, or have restricted access. Let's hope that they can get a handle on this quickly so you don't have to go too long without horse time. And to those of you on the front lines – thank you. Y'all are the real m-f'ing heroes.
As for me, as you can see I'm mostly living for the memes right now. Even when the world goes to hell in a handbasket, the memers really deliver some levity and I am here for it.
Since things are all looking a little tumultuous and uncertain and maybe even a bit scary right now, I was hoping we could bring a little bit of positivity to the day (jesus, what day is it anyway…) by talking about something good that's going on in our lives, or even just a positive story that we've seen. It's a crappy shituation but maybe we can try to make the best of it. Hit me up in the comments! It can even be "haven't run out of candy yet" or "haven't had to put a bra on for 3 days". Tell me something good!