Well guys, this corona thing really spiraled quickly didn't it? Things look a lot different today than they did a week ago, or even just 4 days ago. USEF, USEA, and FEI have cancelled shows for now, and everything is coming to a screeching halt. Whether or not any of us contracts the virus, this is definitely going to affect all of us in some way.
Over the weekend I have to admit that I was very disappointed to see the people on social media who wanted to keep horse showing in the coming weeks despite all this, and the organizers who wanted to keep offering schooling shows because riders asked for them. I'm not sure why some of us seem to feel exempt from what all the experts are recommending, and what our societal obligation demands. The time to buckle down is now, and there is nothing special about us that exempts us from that.
Look, I get it. Being sidelined sucks. All horse people know what that feels like. For some people this is going to be dreamcrushing (especially if the Olympics gets cancelled). For organizers it could end up being a huge financial hit that some may struggle to recover from. For professionals who make most of their living selling horses or on coaching fees, this is going to hurt for sure. For vendors like mobile tack shops and photographers, this is a massive blow to the bottom line and could put them out of business. I understand all of that. But the fact of the matter is, there is no choice anymore. The global pandemic has happened. The horse show industry continuing to go against the recommendation of the CDC (no gatherings over 50 people for the next 8 weeks) or the current US administration (no gatherings over 10 people) is asinine and senseless, and, quite honestly, reeks of privilege. Please, let's not be part of the problem. This is a global pandemic that will kill thousands, if not millions. Be a good human and do your part.
If the "human life" aspect isn't enough to sway you, also consider that the sooner we get this under control, the sooner we can start going back to normal life, the sooner the economy can recover, and the fewer businesses will have to shutter. Isolating ourselves as much as possible right now is in everyone's best interest, including horse people's. Please follow USEF's recommendation and stop holding shows and clinics and workshops. Riders, please for the love of god stop attending these things. I know it absolutely sucks to have to come to a screeching halt just as you were coming into peak season, but we have to. If you don't opt to do it on your own, soon the government will force you. Don't be part of the problem. Just stop. We are not entitled to keep traveling to horse shows and holding events when people's lives are at stake. Think horse shows don't have the same risk for transmission? I ask you to please read this. You will not die from a lack of horse showing, I promise. But people could die because you were too obstinate to fulfill your societal obligation. This is so much bigger than us right now. Let's all just hunker down for and while and we'll get through this together.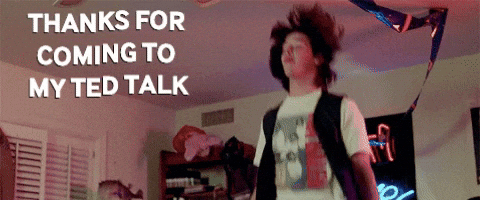 So – since this is happening whether we like it or not, the next thing to ask ourselves as horse people is "what do we do now?".
If you have a business that will be or already has been affected by this – a mobile tack shop, a photographer, a sales horse program, an event facility, a small business, etc – please leave a link to your business in the comments so that we can try to help.
If you're a rider that is no longer able to show for the forseeable future and you're in a stable enough place financially to afford it, please consider patronizing these business. Order yourself a little something from a vendor, visit your favorite show photographer's website and buy a photo or two from a past event. If you know organizers that are cancelling shows, send them an email and ask if you can pre-pay for a few XC schooling fees.  If you entered a show that cancelled and you can afford to forfeit your entry towards their lost costs, consider donating it. If your trainer's business is taking a hit, inquire about pre-paying for a chunk of lessons or signing your horse up for training rides. Getting some cash in their hands now could make a world of difference. Check on your hourly-wage and service industry friends who are likely to be affected by this and see if they need anything for themselves or their horses. If we have the means, let's do what we can to help take care of our own.
If you're a horse industry professional that is suddenly much less busy than usual, this could also be an opportunity. Is there something you've always wanted to learn more about that you've never had time for in the past? Course design, breeding, officiating, etc? Maybe now is the opportunity to start looking into and learning about those things and expanding the professional portfolio. If you now find yourself in a tough spot financially, consider offering facetime lessons, or video lessons, or online horsemanship classes. If you need ideas for how to do any of those things, please contact me and I'd be glad to help however I can. This could also be a great opportunity to update websites and social media (or learn about sharpening up those social media marketing skills) so that when things do settle down, your business is in a prime place to take off again. Put together really good videos of all those sale horses, catch up on your bookkeeping, and please don't forget to take care of your staff as best you can.
Facility owners who need to keep their doors open at least a little bit for as long as possible, consider something similar to Flying Cross. This option may not be feasible for many or available for long, but it's an idea.
For those that aren't going to feel as much financial pain, maybe this is a good opportunity to reconnect with our horses again. To let the day to day bustle and the pressure fall away and remember why it is we do all of this in the first place. Do some ground work, go ride bareback (alone or in very small groups please), or just enjoy time with your horse. Or hey, maybe you're feeling a little burned out from the horses and want to spend a little time with your family instead so you can come back refreshed and refocused. Do it guilt-free.
If you're one of the unlucky people that is already on lockdown from the barn and unable to see your horse – I'm sorry, that really sucks. I can only hope that other people will isolate themselves as much as possible to help control the spread of this virus so that you can be reunited with your horses sooner rather than later.
The news of Kentucky being cancelled yesterday, while not surprising, is definitely a huge disappointment to a lot of people. Did you know that the organizer of the K3D is a non profit? If you can afford to donate your ticket refund to them, please consider it. They have said they will also be allowing people to roll over this year's tickets for next year as well, so maybe we can help make 2021 their best year ever.
If we look for opportunities and ways to help, there are so many, even when it might feel like things are crumbling. This is a hard time, emotionally and economically, and it's going to get worse before it gets better. Most of us alive today have never lived through a moment in history like this, and it can seem surreal or impossible. Please though, let's take this very seriously as a community. I challenge you: be a helper. Let's look for what we can do to help. Maybe it's as small and easy as just staying home as much as possible. Maybe it's in the form of financial support. Who knows what it may look like for you, but all of us can do it even in a small way.
Have more ideas for ways to help or know of things we can be doing? Please drop it in a comment! Stay safe out their friends, we'll get through this.