Well guys, we've survived yet another Black Friday weekend. This year people started asking me months ago if I was going to make my annual list, which I'll admit I didn't even start until a couple days before. I was a little late to the game and too busy to spend as much time as usual on it this year. Luckily by now I do have things down to a bit of a science, and a lot of businesses send me their information in advance, so it's gotten a little easier. It's still a crazy amount of work that I immediately start to hate ('tis the monster of my own creation), but it wasn't as bad as I'd been dreading. Plus I discovered a few new businesses in the process, which is always a perk!
Since I've spent all my money (all. of. it.) on vet bills lately, I only had a couple things on my list to buy for sure. The main thing was a gift or gifts for my blogger gift exchange recipient, which I might have gone a little overboard on because sorry it's just who I am as a person. I also planned on keeping an eye on Premier Equine to see what they did, since I've been waiting months for a good sale to buy a couple more merino wool pads, this time in white for shows. I managed to accomplish both of those objectives, plus found a few other little things that were too hard to pass up or I forgot I needed.
Premier Equine ended up doing a 35% off sale, and at first I got really overexcited and added like 6 things to my cart. I really love Premier Equine. BUT… vet bills. Sigh. So my adult self emerged (she's a real buzzkill) and made me put back everything but the white pads. I got them both for $100, they shipped on Thanksgiving, and they arrived the next day. England to Texas in just over 24 hours. Pretty freakin' impressive!
I picked up a couple things at Mare Goods for my gift exchange recipient and was gonna be done with that. Then I made the mistake of opening an email for a t-shirt company to look for something for the SO for Christmas and found a couple shirts that screamed my gift exchange person's name so loud that I can't even post them or everyone will know exactly who I got. And then I nabbed this one for myself because it was $5. Adult-Me didn't grumble too much about that.
The next day breeches.com upped their discount to 60%, and I happened to notice that they have Carr & Day & Martin products, including my beloved Belvoir leather balsam. I'm actually finally at the bottom of the container I bought a couple years ago and need a new one anyway, and normally that stuff is $27 for a jar, so at 60% off I jumped on it quick. It was only $11!!! I also tossed in some StainMaster, which I like to use as waterless shampoo in the winter. It's usually too pricey for me to convince myself to buy it, but again… 60% off! I also tossed in another small thing for my gift exchange recipient because yet again the item screamed her name and was so cheap it barely counts. At that point I remembered that I'd been low-key eyeballing some leggings (with a cell phone pocket, my most coveted feature in a legging) on their site a while back but never pulled the trigger on them because I'm cheap. With the sale they were $18. Um, yeah… sold. And shipping was free! So I technically got lots of stuff there I guess, but it was all so freaking cheap. Like barely more than just the Belvoir alone normally would have cost.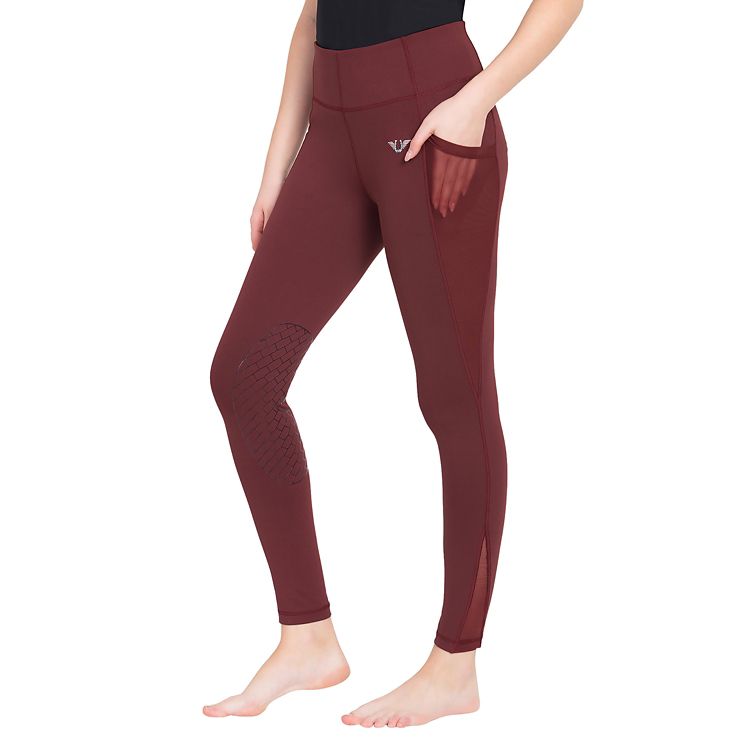 This past summer Presto managed to kill (in one wear) the hoof boot I'd had for several years. I like having a hoof boot around, just in case a horse pulls a shoe or gets a bruise or something. It's much easier, more secure, and more effective to put a hoof boot on, plus you can ride with it. My old one had saved the day many many times over the years, and I just hadn't gotten around to replacing it yet since Presto turned it into a flip flop. But we pulled one of Henry's front shoes last week in pursuit of figuring out his lameness and I've been wrapping it like a mofo since then, wishing I had a nice rugged hoof boot to put on it that I didn't have to worry about him destroying in turnout. It occurred to me on Sunday night that Black Friday sales were the perfect opportunity to replace the boot, so off I went looking at hoof boots.
I don't need anything too fancy, just something rugged enough to survive occasional use for turnout. That led me to the Cavallo entry level boot, which I soon discovered came in a SPARKLY OPTION. SHUT. UP.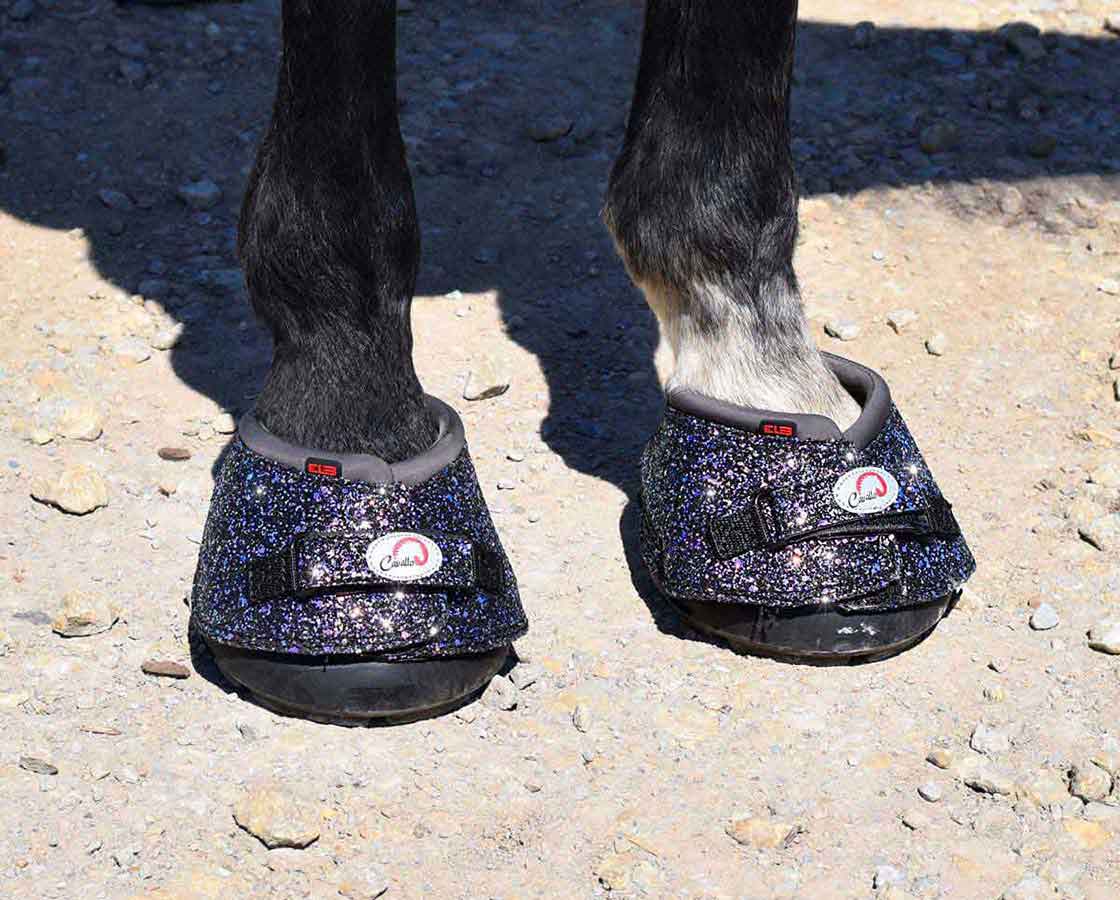 Let's be honest, if you're in the position to where you're having to use a hoof boot, you're probably not very happy. Know what might make it just a tiny bit better? If said boot was glittery AF. I found a shop that had the sparkly ones in Henry's size for 20% off plus free shipping, which made it cheaper than my last boot anyway. Done deal. Ordered. After thinking about it overnight I realized I might need the boot sooner rather than later, so I emailed the company (Corro – which is a new one to me) and asked if I could pay for expedited shipping to make sure I get it this week. They got right back to me saying that they'd notify their warehouse to move my order to the front for fulfillment, and since it was shipping out of Dallas there was no need to expedite, it should get to me within a day or two. They were super nice, they've earned a new customer for sure. The boot should be here tomorrow!
How did everyone else make out in the sale madness? Get any good deals? If you're still looking for gift ideas or stocking stuffers, Riding Warehouse has a new gift guide out that might be helpful! Everything is sorted into categories and by price to make it extra easy to shop, plus they're doing free shipping for the holidays.