Alternate title: The Comedy of Errors
My brain has been in a lot of places lately, and none of those places had anything to do with this show. Up until Wednesday night I wasn't even sure if we were going, and I certainly hadn't put much thought into my preparation. But on Wednesday I showed up at the barn and Presto's hock looked a lot better… still a bit puffy on the inside where the cut is, but it no longer looked like he had a tennis ball attached to him. He was totally sound (vet-verified, of course), so I bathed him, brushed out his tail, banged it, chopped off some of his fetlock hair and his bridlepath, and chunked him back outside, telling him to make good choices. He promptly shocked himself on the fence, of course. I loaded up my grooming kit and his bridle and called it done.
And then, at 10:00 that night, as I was lying in bed unable to sleep, I suddenly remembered – HEALTH CERTIFICATE. SHIT. I needed a health certificate to get into the show grounds. Cue text to vet "Shit, I totally forgot I need a health certificate! Could you possibly do one in the morning before 9am?". Yes, I am a terrible client. Not only texting at 10pm because I'm an idiot, but also asking you to do some paperwork for me ASAP. Normally I'm pretty good about this stuff but it had just completely slipped my mind and I was mortified. There were many sorry's and thank you's. Thank goodness Presto lives at his house right now.
After that I REALLY couldn't sleep, and then at midnight one of the guys on my team at work texted and said he wouldn't be in the next day. Which is normally fine, but there were already two of us that were going to be out, adding him would make 3, and we're only a 4 person team. Shit. So then I laid awake for a couple more hours thinking of all the things it would affect and what all would have to be moved around or done by someone else.
After what was a quite terrible night's sleep, I was up at 4:30am to get ready, top off with gas, and drive to the barn. Somewhere during the night I had a wandering thought about remembering to check to make sure that my braiding kit was in the trailer (where I usually leave it), but in my sleep deprived stupor I forgot to check. I just rolled in, hitched up my trailer, pulled Presto out of the field and slapped his quick wraps on, shot some omeprazole in his mouth, and put him directly into the trailer all alone in the dark (what I like to call "kidnapping style"), in a grand total of 6 minutes start to finish.
To his credit, he was great. Walked right in the trailer and didn't utter a peep.
I had to wait until halfway through the 2 1/2 hour drive for it to be late enough to call another co-worker and fill them in on what was going on with our team and what needed to be done that day or moved, which devolved into questions and "situations". Fun times. But we pulled into the showgrounds a bit before 8:30, and I parked, went and got my packet. and then came back to unload and braid Presto.
Which is when I realized my braiding kit was not in my trailer. Shit.
I did a quick SOS text to a friend (SOS texts are becoming a theme with this whole experience) who was also there, and she said I was welcome to use her rubber bands. Thank goodness for Christine. Sorry I'm like this as a person.
Since we were all alone in the parking lot I didn't want to leave Presto there totally unattended, so I grabbed him and all his stuff and traipsed up to the barn. Cue all the screaming. ALL THE SCREAMING. The best word to describe the stabling area at a baby horse show is cacophony, of which Presto enjoys being by far the loudest and highest pitched. There was no going back to the parking lot alone at this point so I tied him in the stabling and went to work on the braids. As I was standing there trying to braid a wiggling baby horse, getting my ear drum burst, and absolutely POURING sweat from head to toe (like for real there was a river dripping into my eyeball), I was questioning all of my life choices.
By the time I was done popping in some braids Presto had settled down a lot, so I put his bridle on and went ahead and took him out to the warmup arena. Once he was "working" he immediately went right back into the normal horse I have at home. He's just so ADHD, he's got to have something occupying his brain and moving his feet, even if it's as simple as walking in a circle. This is something I've learned about him from taking him to these shows, so that's good knowledge to have for the future.
We mostly just walked around, getting him loose and forward, turning away from me, and reacting promptly to a cluck or a whoa. Everything was running a bit slow, and by the time his turn finally came around, he was honestly a little TOO quiet. I handed him over to the handler, who had to try to jazz him back up a little bit before he went in.
Last year Presto screamed the whole way through his time in the ring and had major ants in his pants (it's asking a lot of a baby horse to leave the area with all the other horses and go into a ring by themselves), but this year he just neighed once, and was very polite in the ring. He stood pretty still and correct, he focused on the handler, and he was just much more professional in general.
His first pass at the trot was definitely a bit sluggish and dull, but I thought the end of the second pass showed his real quality – more active and uphill. He was trotting a bit wide behind though, I think trying to protect his cut hock so he didn't bang it (a surprisingly intelligent decision on his part).
For as much as they liked him last year, this year they weren't that impressed. The most positive comments were about his type (good refinement), his feet (good quality), and his walk (active with good overstep). One judge thought he was too light of bone, and the other thought he was perhaps too weak in general to be an upper level horse. Both judges commented on him being wide behind in the trot, with one giving him a 6.8 for that – the lowest score he's ever gotten for anything. His trot score at his last show was an 8, for comparison. His overall score ended up being a 73, so still respectable, but quite a ways off of his 79 from last year.
Presto ended up 3rd out of the 3 colts, behind two baby stallions (that definitely looked much more developed than he did). I think at this age Presto's slow-maturing lines are starting to be more obvious, and these types of classes just aren't going to be where he shines. Either way, he was a super good boy and we had a positive experience. I was very happy with him and how quickly he settled, and his overall behavior. We had to do a lot of standing around between his class and the awards, and he was content to just hang out and graze. Fun fact: his handler is French and we got to talking about stallions, and he said that he really likes Mighty Magic and his offspring. Me too!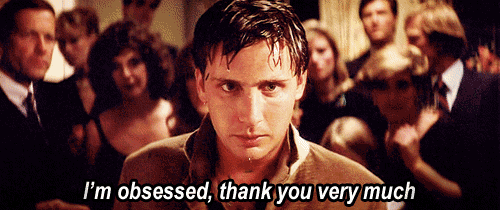 Poor Presto was really sleepy by the time we loaded up to go home. The driving, the standing around in the heat/humidity all day, missing his usual morning nap time, and all the excitement of the morning really took their toll. He loaded back up and proceeded to sleep the whole 2.5 hours home. It's hard being a baby horse.
AND THEN.
I hadn't pulled his braids out yet because I really just wanted to get him home, so when we pulled in I tossed him in his stall while I unloaded his bridle and grooming bag from the trailer. I left him unattended in his stall with his braids in for a grand total of MAYBE five minutes. I came back inside to undo them and was robotically pulling the bands out at warp speed when I got to this spot in his mane and paused like hmmm… what the heck… I'm pretty sure there was a braid there…
I was like how the hell did he do that? Did he rub it out in the trailer without me seeing it happen on the camera? Did he rub it out on his stall doorway? A quick search around the stall landed my eyes on this:
Yep that would be the entire braid, which he somehow got stuck in the bucket loop even though the rubber cap was on it, and ripped the entire thing off.
Five minutes.
FIVE. MINUTES.
Only Presto.