If you haven't read parts 1 and 2 and my Mental Game journey/series, you can find them here: The Mental Game Part 1: Awareness    The Mental Game Part 2: Long Hard Road
---
So I talked in my last Mental Game post about the book Chop Wood, Carry Water and how much it resonated with me. I've highlighted the crap out of that thing, and I carry it with me in my purse like a total weirdo. I really can't express how much it's helped me get started on fixing my mental game… it's given me some focus and direction, and been a real springboard into expanding how I think about and approach all of this. The book can be a little overwhelming because it's one short, compact lesson after the other, which makes it essentially one large nugget of wisdom. How do you even know where to start? It's a little like trying to eat a whole pie in one bite. So after I read it through once, I spent a little time thinking about what part jumped out at me most.
I found myself focusing on that particular quote a lot. A big part of changing your mental game is coming to terms with what you can control and what you can't. The things we can't control, we have to learn to surrender. But the things we CAN control, which are many, are the things I'm interested in improving. And it starts with the environment I put myself in and the things I choose to do on a daily basis.
Trying to change a mindset that you've had for your entire life is hard. It's a very constant effort, and requires a hell of a lot of thinking and introspection. So I used the above quote as a springboard to take a full inventory, perhaps an even brutally honest one, of exactly what what I'm fueling myself with.
What do I watch? Does it inspire good feeling or bad feelings? Is it something I want to dwell on and devote time to? This can go for TV, the internet, and how I spend my free time. I rarely watch TV anyway, but I do find myself being more careful about what I devote my time to and what types of things I choose to put into my brain and heart. Garbage in = garbage out, so I'm not interested in putting garbage in.
What do I read? Does it leave me with a positive outlook or a negative one? Are they topics I want to dwell on and devote time to? I read A LOT. Usually several books at once – it's typical for me to have a fiction book, a horse-related non-fiction, and an audiobook, switching back and forth between them. I have noticed that since I started making myself ask the question "Is this the type of subject matter I want to fuel myself with?" before I start a book, I've made slightly different choices. I kind of had to chuckle yesterday when I looked through my Kindle books from the last few months. I didn't intend to choose a bunch of books with strong, badass female main characters, but it kind of just happened. Interesting the choices I find myself making when I'm thinking about it from a different perspective.
What do I listen to? Does it inspire good feelings or bad feelings? Is it something I want to dwell on and devote time to? I mostly listen to podcasts or audiobooks, admittedly. But I actually stopped myself about 10 minutes into one podcast and said "These people are making me feel more like my old self and less like what I'm trying to be" and turned it off. It's a little fascinating to catch myself thinking about things that way, because that's definitely new behavior. My audiobook selection has changed a bit too, I'm working down a list of recommended sports psychology/goal mindset type books that sparked my interest. Right now I'm about halfway through the book Mindset by Carol Dweck, which is mostly about fixed vs growth mindset, what they each look like, the impacts they have on people's lives, and how to change it. It's been really supplemental to this whole process of self-assessment.
Who I surround myself with – this is a big one. Huge. Do they inspire positivity or negativity? Are they people I want to devote time and energy to? Do they posses qualities that I would like to cultivate in myself? I have a pretty great friend group by now, luckily. I've tended to weed out negative people on my own, although since thinking about this I have put some distance between myself and a few people, for various reasons. The biggest change was to my social media. I admit that I've unfriended/unfollowed a fair amount of people since I had a real heart-to-heart with myself about this one. If things that they say or do inspire negative feelings in me on any kind of regular basis, they had to go. That included a lot of "big time" equestrian influencers, sometimes through no fault of their own really. But if something about them/the way they present themselves makes me feel the urge to compare myself to them rather than be inspired and uplifted by them, then it wasn't helping me at all. I've followed more riders – riders who are doing things that I want to do in ways that I want to do them – and unfollowed a lot of influencers and brands. And yes, this social media "cleansing" of sorts also included unfollowing some bloggers. I count blogs in my "who" category instead of the "what I read", because to me it's a community and you end up feeling like you know the person behind the screen. I find myself gravitating towards the ones who have qualities I'd like to emulate, or that I admire in some way. Maybe later on once all of this is more "set" into my psyche, I can open myself back up again, but for now, I have to guard it closely, so that's just how it has to be.
How I talk to myself… that's my other big one. Am I saying things to myself that are helpful? Am I focusing on the negative or am I trying to build on the positive? No one talks to you more than you talk to yourself. I am, and always have been, my own worst critic, which in turn makes me my own worst enemy. It requires a lot of effort on my part to find the positive and focus on that. I say things to myself I would never say to someone else. Why? I don't know. It's not constructive. It's improving, slowly, although really at this point it's still more like: the negative thing pops into my mind, I realize what I've just done, and now I have to turn it into a positive instead. Some days it's easier, some days I struggle.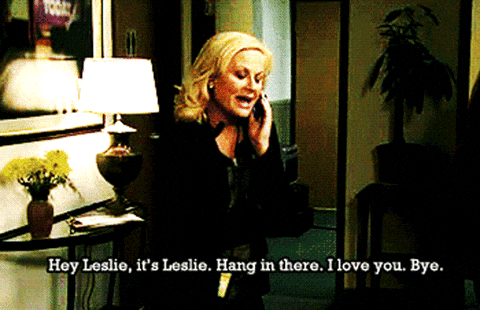 And the last point – what I visualize. What kinds of things am I spending my time and energy thinking about? This is an interesting one to me, because I've never been one to do much specific visualization. A little here and there, sure, when I'm thinking through a dressage test or a jump course or an XC round, but that's about it. Lately I've made an effort to do this on a more daily basis, especially before I ride, really focusing in on what I'm going to work on and what I want it to feel like and what I need to do in order to get it to feel that way. It's made me approach my rides from a more cerebral place, and I've already started to see the effects.
What I've realized most in all of this so far though, is that while this is very much a process about changing ME, it involves everyone and everything I know. I'm not an island, and I'm not immune to the things around me. Everything we see and do and experience molds and shapes who we are. This is especially true when it comes to the people we surround ourselves with and the things we choose to devote our time to.
All of this is still kind of hard right now in that it's work. Constant effort. A lot of evaluation. It's uncomfortable. It's the good kind of work and discomfort, though, the kind that feels really worthwhile because you know it means that things are changing.