Boy oh boy was it insane to see how everything unfolded (or I guess… didn't) with Pony Finals. That was a cluster of epic proportions.
I do feel a bit sorry for everyone that already spent a lot of time and money getting there, only to arrive and have it be canceled before it really even got started. Mostly I feel sorry for the ponies that spent days in a trailer and went through all the stress of traveling, for no reason, and for the kids who now have to learn a tough life lesson about disappointment. All because people (adults) seem incapable of making good decisions right now. And I'm not talking about USEF (although their timing was impeccably bad and it sounds like the situation left a lot to be desired with how it was handled, by case #4 they had no choice but to shut it down). Pony Finals was a terrible idea in the first place, on USEF's part and for everyone that went.
At what point are people going to say "hmmm… maybe hauling out of state to go spend a few weeks at a horse show with other people also coming from all over the country, in a middle of a pandemic that has spiraled completely out of control, to a place that is also struggling to control the spread locally, is not a good idea". Shit, people. I'll say it: it's selfish. Tell yourself what you want, bury it under all the excuses that you need to, but it's totally selfish. Yet it also seems like as long as big horse shows are offered to people, they will come, no matter what.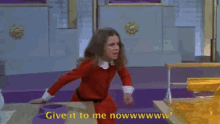 Pony Finals in particular was only a victim of cancellation because of the two preceding weeks of horse shows with all the same people, which was just long enough to establish covid spread on site. If there hadn't been those two weeks to establish undeniable spread, PF most likely would have happened and everyone would have gone on their merry way home again afterward, carrying said spread with them all along their route and back to their home areas, unknowingly (which, granted, is now happening as we speak anyway, but at least maybe without as many as infected children as there would have been otherwise). Or hell, maybe people are carrying it knowingly, since time and again people have had pending covid test results but insisted on going about their normal lives anyway until the test results come back, as several of these horse show cases have played out that way now.
What's undeniable here in all of this mess is that you can, indeed, spread covid at horse shows, despite what a whole lot of people want to think. Despite the USEF protocols and guidelines, and despite some people following the rules to the letter. This is not the first big show to spawn more covid cases, and at this rate it's unlikely to be the last. Yet what is the one major thing that all the top health officials are saying right now? Oh yeah – that we as a country must get a handle on this thing and get the numbers trending down now, or we're in for a world of hurt. Continuing to hold big national level competitions helps do that… how, exactly?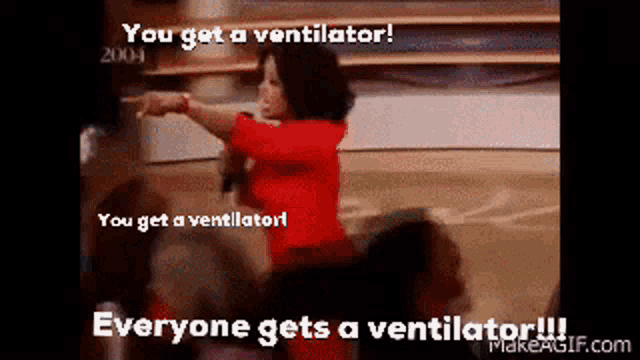 A lot of the local, smaller, and one or two days shows seem to be faring much better, which makes total sense. Less mingling, less interaction, fewer people, shorter shows, generally staying within their home community. That makes a lot more sense. You could sell me on that. So at what point do the powers that be realize that "just because you can doesn't mean you should" with these bigger national shows and events? This seems like total insanity to me at this point, to still be looking at things like AEC, TIP Championships, the National, Equitana, etc. No. Just… no. It's not just a risk to our own horse community, it's a risk to every community that people travel through along the way, as well as the destination community they end up in. People don't just go to long horse shows and never leave the shows grounds. If you're staying for a week you end up in grocery stores, or restaurants, or liquor stores (I know you people), or Walmart, or feed stores, or even local tourist spots, etc. Now you're a problem to the community you just put yourself into, and they're a problem to you as well. Not to mention that Kentucky has now advised (not required, therefore no one cares because clearly none of this applies to horse show folk, right?) a 14 day quarantine for people coming in from hot spot states. Think anyone going to these shows is actually doing that?
Anyone who's entering these big shows right now should take a good hard look at how this Pony Finals situation unfolded. Are you prepared to get all the way to the show and have it be canceled last minute? It's a very real possibility for any horse show right now. On one hand I'd like to say that I'm shocked that some of these big shows haven't canceled yet of their own volition. On the other hand, knowing that PF likely would have gone on without those two weeks of shows preceding, and knowing that none of these other upcoming championships have that same situation at play… I can see why they'd still try. Even though the chance of someone having, spreading, or contracting covid at said events is undeniably real. By the time anyone found out for sure, the show would be over, so… no problem!
And… surely I am not the only one that shrieked at the news that some of the big fall indoor shows (which cannot be held in their local communities due to covid restrictions) have simply found new venues in other states with fewer restrictions (ahem Florida, not like that's a hot spot or anything…) so that they can hold the shows there instead. What. The. Actual. Fuck. People?
I get that everyone wants to go back to their normal lives. I get that trainers and braiders and organizers and vendors and horse show staff have to make money somehow. I get that sponsors still want things to happen. It's just crazy to me that we're pretty much the only sport that is going ahead with big, national events, despite the knowledge that it will inevitably be problematic somehow. Maybe by the time it infiltrates our community and kills/seriously harms someone big name, that'll finally be enough? Beyond the comfortable walls of our little horse world, we have a greater responsibility to our community, and to our country, and I don't think said horse world is fulfilling that responsibility right now. People keep saying "give us a choice about whether or not we want to stay and horse show and take the risk with covid, don't cancel it!" but… newsflash people (and this may be hard for some people to hear) this isn't about YOU. It's about everyone else. The community at large. Your fellow American. The world. Choosing to knowingly put yourself in harms way has much greater repercussions beyond just you – that's the entire problem.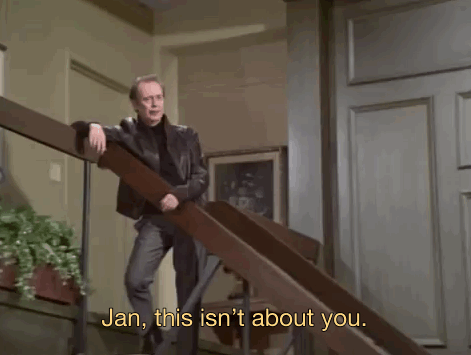 In the end, this is temporary. It will pass eventually. Things will slowly return to normal. But the longer it takes to get control over the situation, the longer it will take for those things to happen. It sucks. We're all well aware. I just don't quite understand what makes the horse community feel like they're exempt. That they can keep doing all the things they really want to do, damn the consequences. All we've really proven is that yup, we are indeed contributing to the spread with these big nationwide shows. No one will die because they miss a horse show, but people very well could die if we continue as-is.
The other thing is, I think there ARE (or could be) alternatives. Do things more locally or regionally to keep the travel to a minimum. Restrict entries. Stagger schedules so that fewer people are onsite at one time, and for fewer days. We're seeing shows do things like that with success. Would it mean that the national championships can't happen? Yes it would. But lets be honest – if we're being responsible citizens, that ship has long since sailed. We're clinging to something totally unrealistic. If we were smart, if we really wanted to hold on to some shred of being able to keep doing what we love throughout the entirety of this pandemic, even if on a smaller scale, we would stop being part of the problem.