Last week I was watching a video from a meeting that happened last winter, with upper level riders talking about young horses. Yes, I am a boring person, these are the kinds of nerdy things I love to watch.
It was an interesting discussion, lots of different takes on what people look for in a young horse, buying from the US vs importing from Europe, the development of a horse as it goes up the levels, etc. As the session evolved, one particular very big name rider/coach said  "This country has to – HAS TO – want to win at all costs and it has to have horses that want to win to do that". It was said in the middle of a statement about the top level horses really needing grit and heart and a strong desire to do the job, which I agree with completely. But then I was like wait, hold on… what was the first part of that?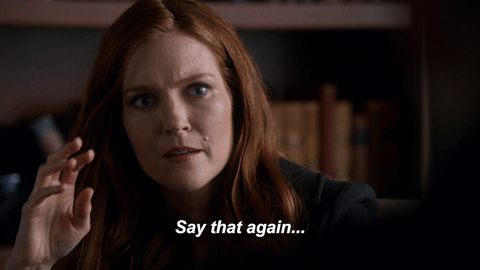 I paused it, backed up, and listened again. "This country has to – HAS TO – want to win at all costs". Paused, backed up, listened one more time. "At all costs". At. All. Costs.
It kept echoing in my head. My heart sunk, to be honest. That kind of statement, in a sport like this, is enough to make me more than a little physically ill. Just the very idea of saying "win at all costs" in horse sports, much less living it… vomit. Is that really what it takes to win gold medals? What does "at all costs" really mean? Maybe, at least I really really hope, I'm reading too much into it. I'd rather this country never go to another team competition again, much less win, if it meant we had to do sacrifice horsemanship or welfare (or, well, a lot of things) to get there. And perhaps I'm just jaded or cynical, but that's the vibe I got. I know there are people that think like this, it's inevitable, but I've never heard anyone actually say it, especially not someone like that. Is that mindset more common than I thought? It has me questioning and rethinking not just the past, but also the future of the sport as a whole.
I've spent almost a week now mulling over that statement, playing it on repeat in my mind. It's made me incredibly uncomfortable. Is that the kind of perspective it takes to get to and stay at the upper levels? If so, is any of this worth it? With all the issues we face in eventing, which ones are we sweeping under the rug and accepting as being just another "cost"? What all is disposable, exactly, in this quest for gold? Are there people at the top of every sport that share this perspective? I'm sure there are. Maybe this is the completely accepted normal among the elites and I'm just incredibly naive. I'm looking at things under a new light, especially the high performance aspect, and I don't really like it.
Maybe it's just this person's perspective. Maybe she's the exception, not the rule. Maybe she didn't mean it in the way it sounds. I don't know. I've tried to reason it away many times over, yet haven't succeeded. The truth is – it bothered me, it still bothers me, and I can't get it out of my head. What do you make of that sentence? Am I taking it the wrong way, overreacting, reading too much into it? Or does it give you the heebie-jeebies too?