I dunno if she really intended for this to be a blog hop or not, but Olivia asked "What would you do if a long-lost distant relative died and left you a zillion dollars?" and this is a fantasy world that I cannot resist. Mostly because I think about it regularly. In excruciating detail. Even though I do not play the lottery or have any uber-rich relatives, nor am I ever gonna wrangle me a sugar daddy. But a gal can dream right?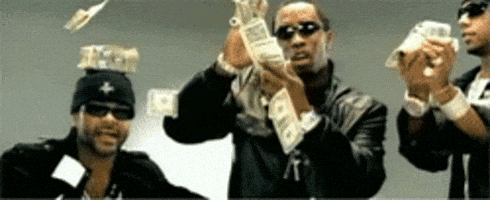 First, I'm going to assume that the amount I have to spend is infinite, because although her post was titled "Millionaire Me", she said "a zillion dollars". And I can blow through a million or ten in a heartbeat, so I'm taking that "zillion" literally here.
Step 1: buy a farm. This 115 acre eventing facility in Aiken, for a cool $1.8 million, should do just fine. The price actually seems really reasonable, all things considered. Gallop track, two barns, cross country courses, and a log home? Sold.
As soon as the ink is dry on that deal, my ass will be on a plane (first class, of course) to go horse shopping. First thing a girl needs? How about an experienced and yet very forgiving 2* or 3* horse to show me the ropes through Prelim and 1*? I've never owned a schoolmaster type in my entire life, but I would love to have something very experienced so I could learn from it. Let's go ahead and see what that's about. Bonus points if it's a mare.
The second horse I'm buying is a good broodmare by Heraldik. They're hard to find these days, but since I have a zillion dollars, I'm sure it's not impossible. As soon as the mare gets here I'll do a few embryo transfers using Leprince des Bois, Upsilon, Ramiro B, and Contenda. Maybe even Sea Lion. And Cevin Z and Diarado and Diacontinus. Shit, better hire a breeding farm manager, we're gonna have a lot of recip mares and babies. Also I may as well buy a nice Mighty Magic mare while I'm in Europe so she can keep the Heraldik mare company. Look at me, thinking ahead.
You know what, lets throw in a world-class youngster for my trainer, too. I wouldn't mind having a VIP owner's pass at LRK3DE or Burghley one day. I'm picturing something like Astier Nicolas' Alertamalib'Or (his Mondial du Lion 7yo winner from last year). Guess we could just go to Mondial du Lion and let her pick out which one she wants. Because ZILLION DOLLARS.
Clearly we're gonna be in Europe a lot, may as well buy a house there too. Somewhere around Namur, Belgium, I'm thinking. In the middle of everywhere I want to go and near a main train line. Perfect.
Henry and Presto would benefit from all this money too. Aside from their beautiful new farm, I'd be flying in the best farrier I could find, getting monthy chiro/acupuncture, weekly massage, maybe a nice solarium in the barn, a pool so the horses could swim for fitness, a nice salt water spa to soak their legs, why not throw in a PEMF blanket, etc. Henry would still get to show and do cross country and pack my butt around, until he decided he didn't want to anymore. And since he'd be living on a farm with XC courses, he could have way more fun way more often.
I'd definitely have to buy the two miniature donkeys that Presto lives with now, because I can't imagine him going anywhere without Dudley and Bob. They're a staple.
May as well go ahead and buy a fancy air ride trailer while I'm at it, too, to haul all these creatures around. And all new totally custom tack with all the upgrade options I want. Which means navy piping EVERYWHERE.
Better make sure there's a big closet in the house, I'm gonna need it for all the breeches and custom boots and helmets I'm buying. It's gonna be like a Stacie situation up in there.
I think I'd also want to start an OTTB retirement program, so maybe a whole separate farm for that?
Yeah even with infinite dollars I feel like I'd be broke pretty quickly.